ISIS uses doctored Messi pic to threaten attack on Russia World Cup (PHOTOS)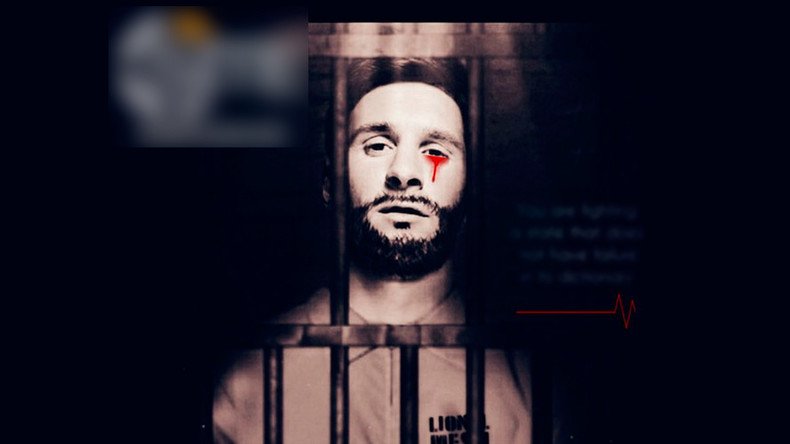 Islamic State terrorists have used a doctored picture of football star Lionel Messi on a series of posters that threaten to carry out attacks at the FIFA World Cup in Russia next year.
Islamic State (IS, formerly ISIS/ISIL) outlined its threat to target the tournament using an image of the Barcelona and Argentina striker on posters used by a pro-IS media entity, according to the SITE Intelligence Group.
RT has blurred the captions on the pictures as they contain calls for extremism by Islamic State terrorist group, which is banned in Russia.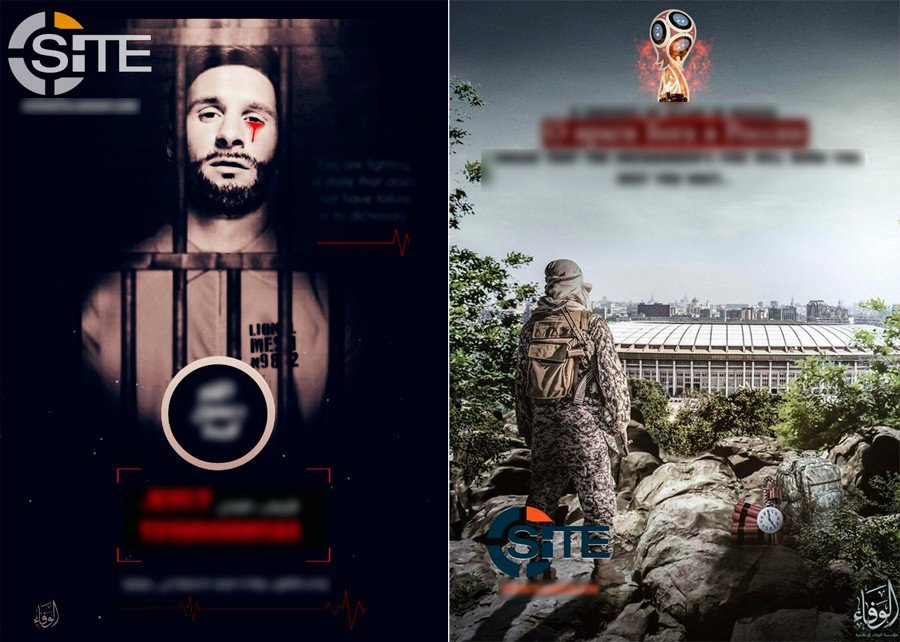 The poster shows the five-time Ballon d'Or winner behind bars and crying blood. It also contains a caption in both English and Arabic saying that the group does not know the word 'failure' and a slogan resembling Nike's "Just do it," replacing the last part with the word "terrorism."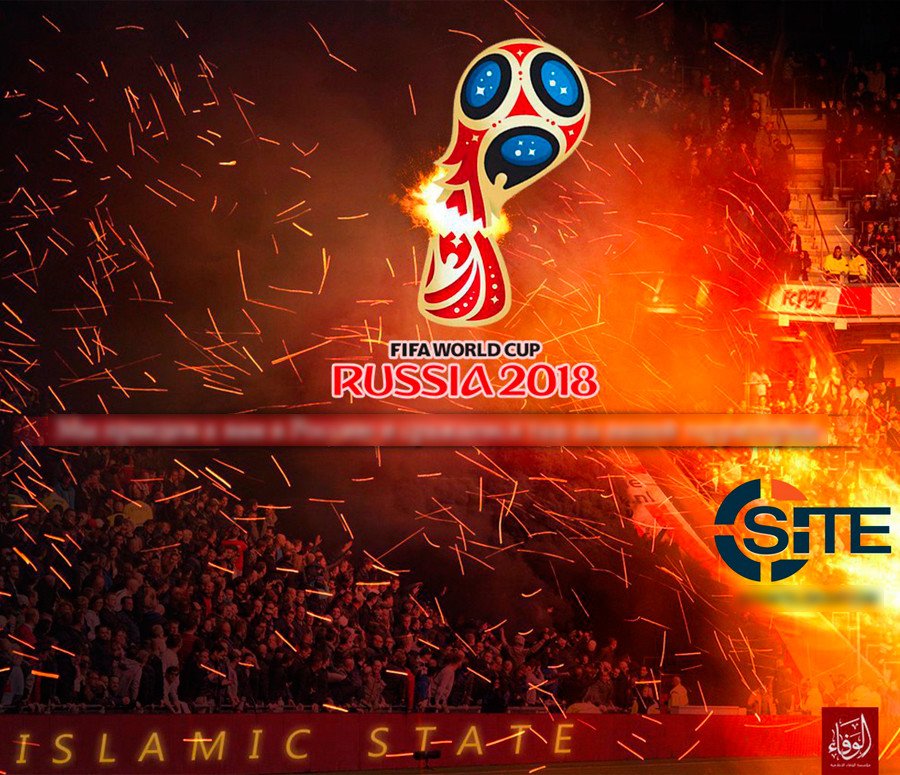 Earlier in October, IS released four pictures threatening attacks during the World Cup. Some depicted an exploding World-Cup logo along with threats to come to Russia and fight there. One image showed an ISIS fighter holding a rifle. Three pictures showed the Luzhniki Stadium in Moscow and Volgograd Arena stadium in the background – both are venues for the 2018 FIFA World Cup.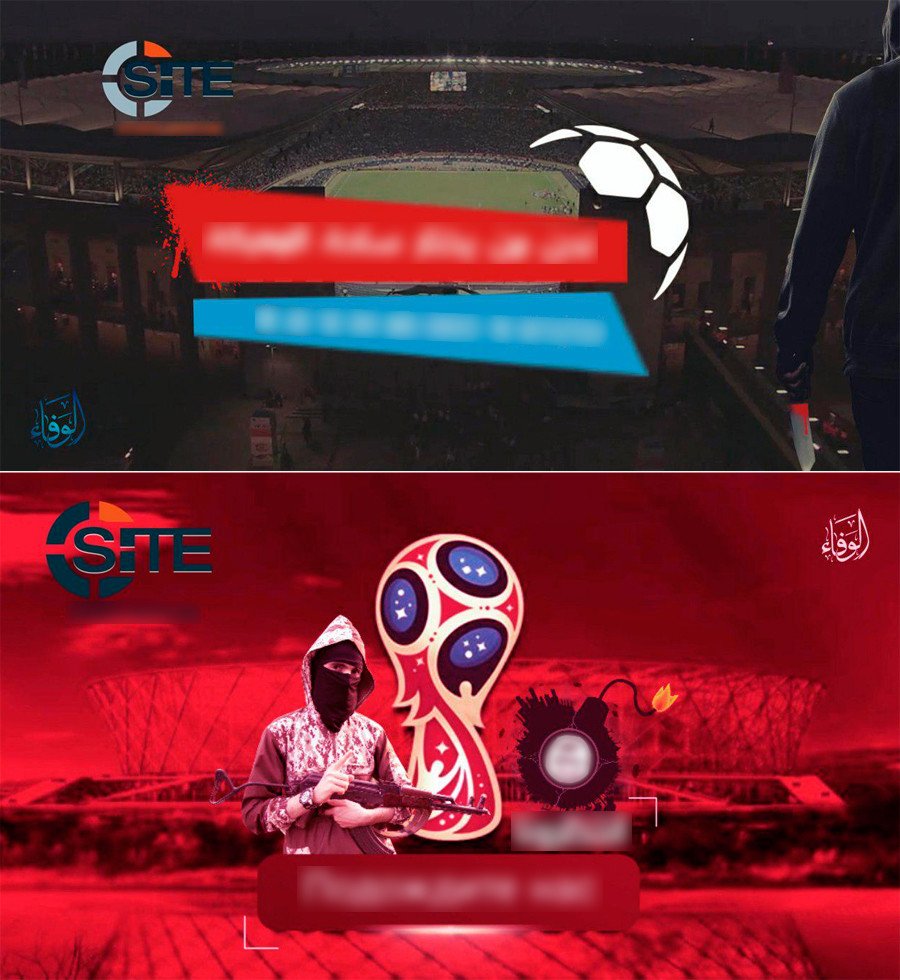 Luzhniki Stadium will host seven games during the tournament, including the opening match, two semi-finals and the World Cup final. Volgograd Arena is currently under construction, but will host four first-round group games next year. A total of 11 Russian cities will host the games next year, including Moscow, Kazan, Ekaterinburg and Sochi.
You can share this story on social media: