Red cheeks, swollen eyes and bruised faces: Watch Russian men in slapping contest (VIDEO, PHOTOS)
Published time: 14 May, 2018 13:15
Edited time: 15 May, 2018 10:05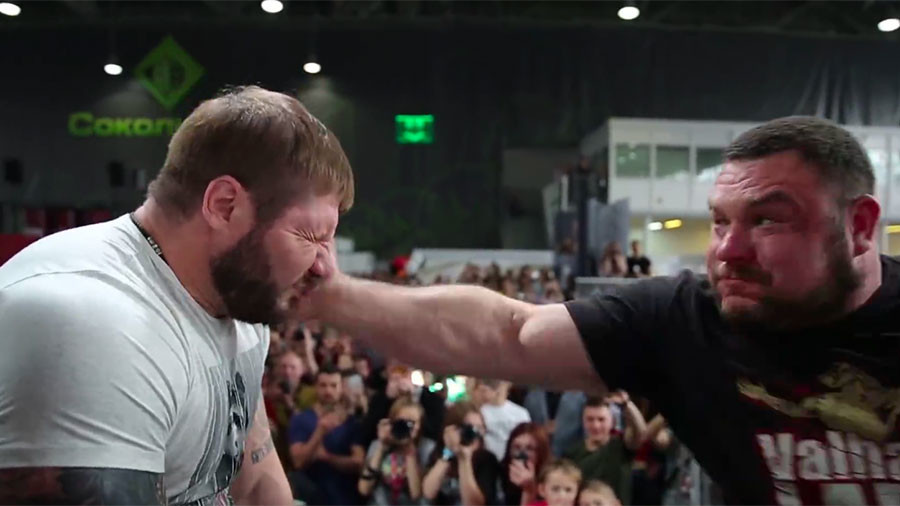 Crazy footage of the 'National Slapping Championship' in Moscow, Russia shows strongly-built Russian men striking each other in the face, to be crowned 'king of the slappers'.
The contest was held in the beginning of May, as part of the international Sarychev Power Expo sports festival in Moscow.
Bench press world record holder Kirill Sarychev organized the event in Moscow's Sokolniki Park which attracted dozens of bodybuilders and power-lifters, willing to slap each other in the face for a little prize money.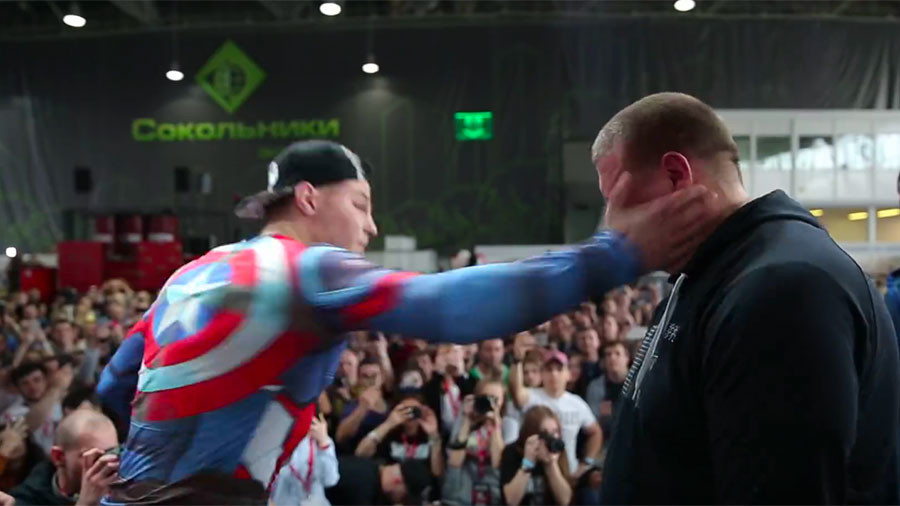 The competition consisted of several elimination rounds, during which two players slapped each other on the face with an open palm until one of them finally surrendered.
Contestants were allowed to compete only after conducting medical observation which proved they were strong and healthy enough to take part in a brutal sports festival.
Yuriy Kuzmin from Nizhny Novgorod turned out to be the most tenacious and enduring participant who out-slapped all of his rivals taking the first place and winning 25,000 rubles ($400) in prize money.
"This was really hard-hitting," Kuzmin wrote on his social media account.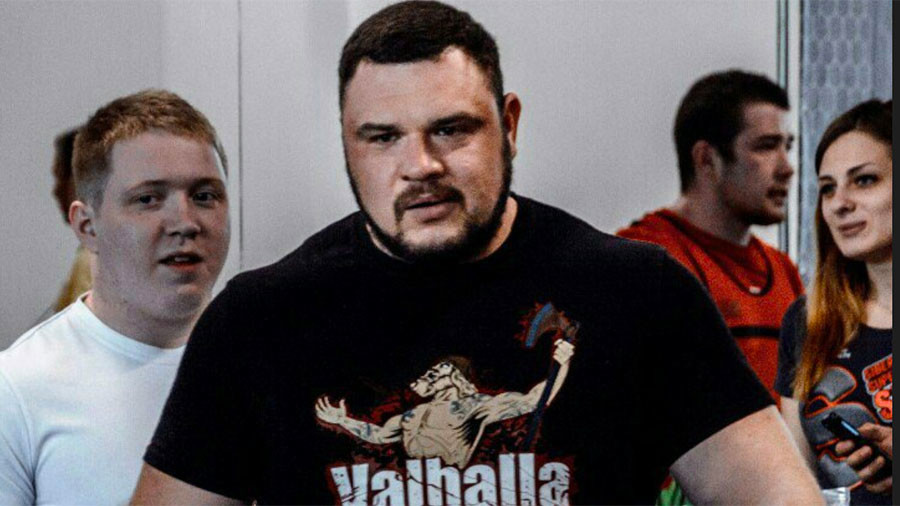 "I want to thank all the participants of the first Russian slapping championship. You have put up an amazing show."
It's yet to be seen if the contest will become a new thing in Russia, but the spectators seemed to be entertained.