Arse about face: English football manager makes donation to have his face tattooed on fan's backside
Published time: 8 May, 2018 13:43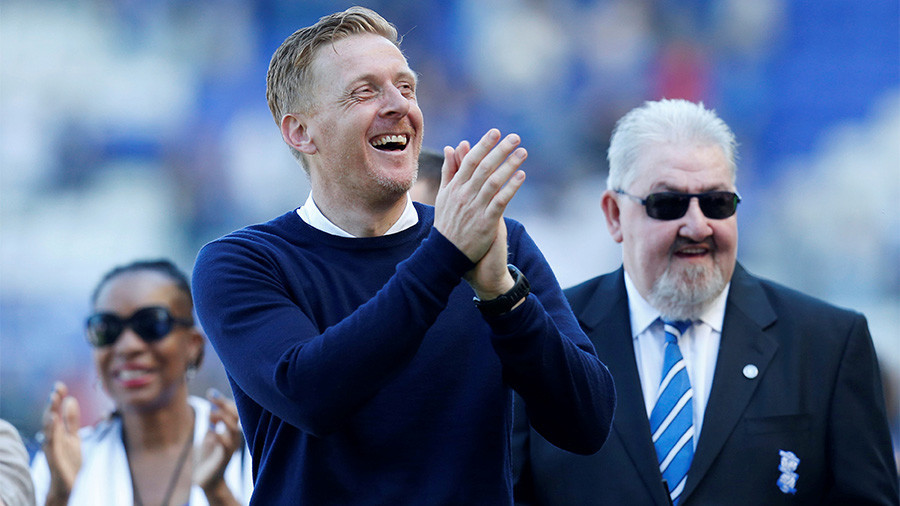 Garry Monk was among the contributors to a crowdfunding campaign to fund an unusual celebration for guiding his team from relegation on the final day of the season.
Birmingham City manager Garry Monk's heroics in steering his team away from relegation in the English Championship will be remembered fondly by supporters for a long time – but one fan in particular will certainly never forget it.
Kevin Tomlinson, a local fan from Birmingham, vowed that he would get Monk's face tattooed on his backside if he guided the Blues to an unlikely victory against high-flying Fulham last weekend. Monk's men won the game 3-1, securing another season in the Championship for Birmingham and dashing Fulham's hopes of automatic promotion on the final day of the season, and as a result Tomlinson will now boast some rather unusual football-related body art.
"I promised if Birmingham City beat Fulham I would get Gary Monk's face tattooed on my bum and hey ho. Guess what happened," Tomlinson said following the match as quoted by The Sun. "If I can raise enough for the small tattoo, remaining money will go to the justice for the 21 campaign."
Tomlinson announced details of a crowd-funding campaign to raise the necessary funds for the tattoo, and Monk himself donated to the cause, sending the fan £80 ($108) to bring the total to £100, adding the message: "Just paid for it pal! But on one condition: all bluenoses want to see the proof!!!"
READ MORE: 5 things we won't see at the Russia 2018 World Cup
Birmingham City's victory ensured that they finished above the relegation zone by a margin of five points, though earlier in the day they appeared in peril if other team's results didn't go in their favor. In the end the victory against Fulham, who are tipped to qualify for the Premier League next season via the playoffs, was enough to secure the Blues' survival and retain their championship status for another season at least.
Monk confirmed on social media that it was indeed him who donated to the fund, though he has yet to state whether or not he is willing to pose for the tattoo.