'We need to do a better job of protecting our planet' – US alpine skier Vonn cleans beach in bikini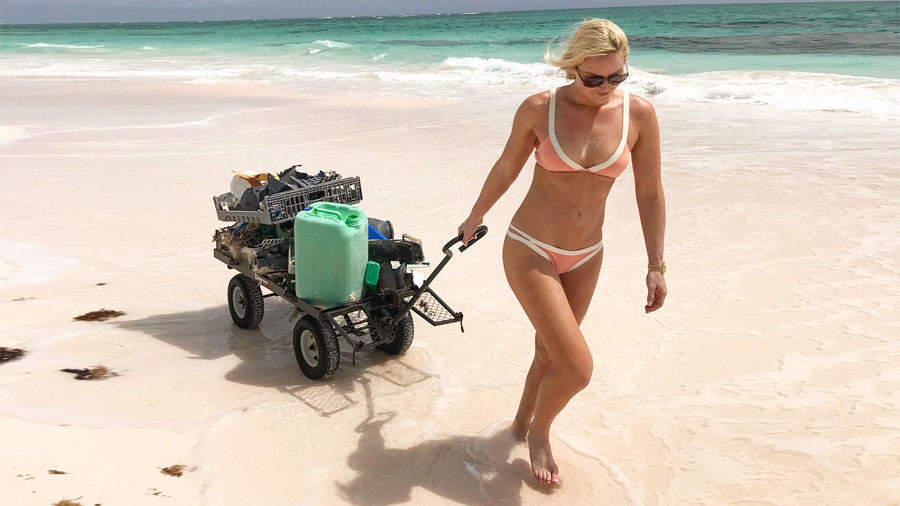 Prominent US alpine skier Lindsey Vonn has become a beach-cleaning volunteer, collecting trash along the coastline wearing nothing but a bikini.
In a video posted on Vonn's Instagram page, the scantily clad athlete is seen pulling a cart full of trash that was washed up on the beach.
"In my spare time I cleaned the beach," she wrote, calling on the internet community to protect our planet from pollution.
"Sadly I collected this much trash in only 100 meters of beach. We need to do a better job of protecting our planet."
The 2010 Olympic champion, who has 1.5 million Instagram followers, was praised for her actions by many users, who hailed her attempts to keep the beach environment clean.
"We only have one planet to live on... Keep it clean! Thanks," one of Vonn's fans said of her beach cleaning initiative.
"Yeah we really do need to take better care of our oceans," another fan commented.
This winter, the 33-year-old alpine skier took part in her fourth Olympics, where she claimed bronze, finishing third in the women's downhill ski race.
Right before her trip to the Olympics in PyeongChang, Vonn caused public uproar after making anti-Trump comments during an interview with CNN, in which she said she would "represent the people of the United States, not the president" at the Games.
READ MORE: 'I hope you break your leg' - fans bombard US Olympic skier with angry messages over Trump comments
Vonn added that she would turn down an invitation to the White House if she triumphed at the Olympics.
Vonn's comments sparked an angry reaction from her social media followers, who flooded her Instagram account with caustic remarks, including wishes that she would break her neck during alpine skiing competitions.
You can share this story on social media: