Wife of Russian ice hockey star Ilya Kovalchuk embarks on bodybuilding career (PHOTOS)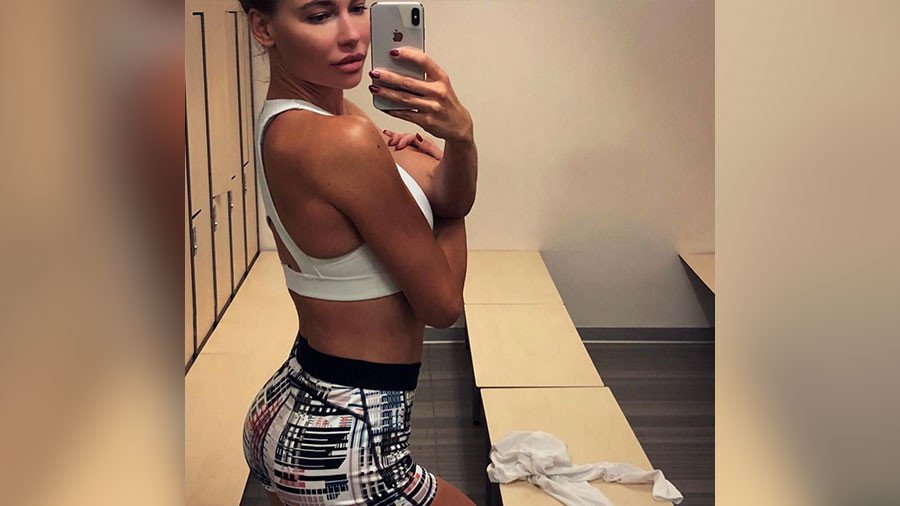 The wife of former NHLer and 2018 Olympic gold medalist Ilya Kovalchuk, Nikol, has followed in the footsteps of her well-known husband by embarking on professional sporting career, but as a bodybuilder.
At the beginning of April the mother of four participated in a bodybuilding tournament where she was among the prize winners.
"It was very difficult. I forgot everything I learned, when I heard the command to go to the stage. I had thought before that I was brave. How could I smile if inside really I wanted to run away? I experienced very mixed feelings," she wrote on her Instagram page.
The PyeongChang Olympic gold medalist Kovalchuk said that his wife trains twice a day to keep fit.
"At first she went to the gym to lose weight after giving birth to our child," the former NHLer said, as cited by eg.ru.
"Later she became involved in the training process realizing she can't live without it. Nikol eats seven times a day, but her portions are very small. All the calories she consumes are meticulously calculated. In summer time, when I don't have competitions during the break, she gives me recommendations regarding food ratio. When she goes shopping, she parks her car far away from a shopping mall to walk a little bit. Yes, my wife really loves sports."
After winning the Olympic gold, Kovalchuk announced plans to return to the NHL next season, as his current contract with SKA St. Petersburg expires on April 30. Kovalchuk said that his planned return to the NHL was inspired by his PyeongChang teammate Pavel Datsyuk, who entered the so-called "Triple Gold Club," designed for players who have won the Stanley Cup, Winter Olympics and World Championship during their careers.
So far, only seven Russian players have managed to win the three most prestigious trophies in ice-hockey, and Kovalchuk aims to join "Triple Gold Club" members. After winning two back-to-back world titles and the coveted Olympic trophy in South Korea, the only missing trophy in his collection of awards remains the Stanley Cup. With this dream on his mind, Kovalchuk will go to North America in an attempt to lift the cup next year.
You can share this story on social media: