'They took our flag & anthem, but not our honor & convictions!' - Ilya Kovalchuk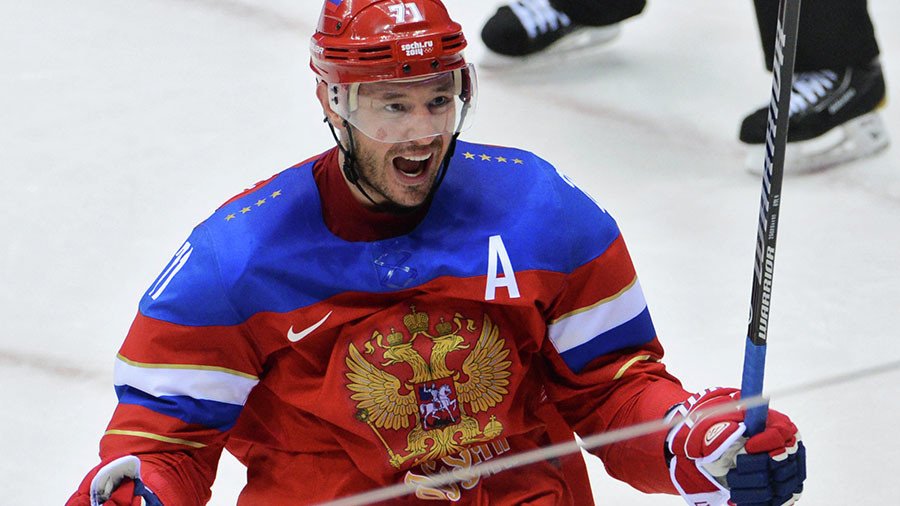 Russian international ice-hockey player and former NHL star, Ilya Kovalchuk, says that Russian athletes should go to the Olympics in South Korea, despite the International Olympic Committee (IOC) decision to ban the Russian flag and national anthem.
On Tuesday, the IOC suspended the Russian Olympic Committee (ROC) from the 2018 Olympics, ruling that "clean" Russian athletes can only compete under a neutral flag in South Korea next February.
The decision came after a 14-person panel was presented with the results of two separate investigations into alleged Russian doping - one concerning individual athletes, the other concerning institutional violations.
Russia will still be able to compete in team sports, such as ice hockey and curling. The team name under which Russian athletes will participate has not yet been announced, nor have details of the team's uniform.
"Going to the Olympics is a must. Refusal means surrender," said Kovalchuk, commenting to reporters in the wake of the IOC decision.
"We understand perfectly that the IOC decision is simply politics, and who it is directed against. [We] more or less knew there would be such a decision. But if the athletes go [to Pyeongchang] it will bring the country together. All clean athletes must go. We are athletes, we have nothing to do with politics. For us, it will be an important tournament, it won't be different from any other," he added.
"Patriotism and love for our country is in our hearts. There's no need to shout about it, or even to carry the flag on our chest. God willing, we will manage to perform well and we will sing the anthem."
The 34-year old also said that he expects bigger support from the Russian fans, because of the hard situation the national team will have to go through. "We feel disappointed, because politics has overcome sport. It's always been said that sport is no part of politics," said Kovalchuk.
READ MORE: 2018 Olympics ban is another attempt at isolating Russia – foreign ministry
"The Olympics is a significant event in ice hockey, in any case. I can't say that we hold any sort of grudge. Rather, it's a lack of understanding. After all, we are just athletes, who train every day, practice our craft and dream about representing our country. Yes, they took our flag and anthem, but not our honor and convictions! We know that we are Russians and represent the best country in the world. I believe our fans will supports us even more. We will try to do everything to justify their hopes."
You can share this story on social media: