Fedor is back! Emelianenko KOs Frank Mir 48 seconds into 1st round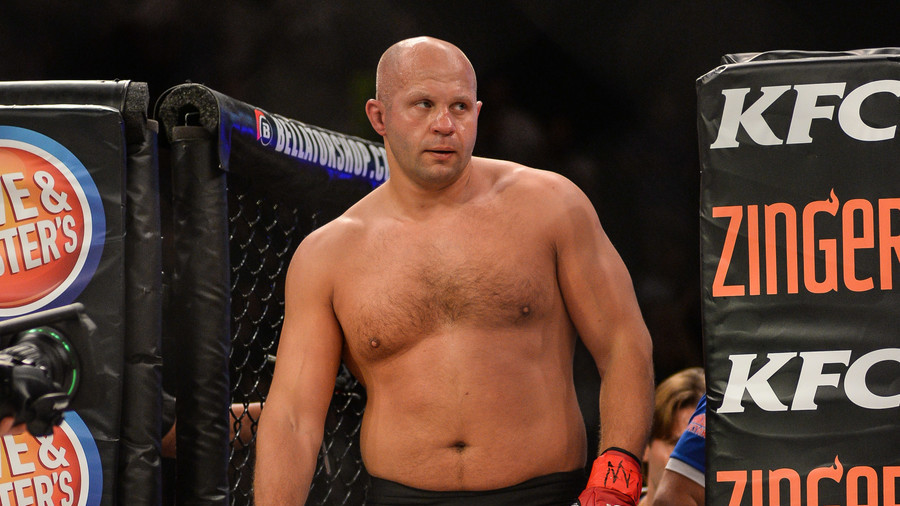 Russian MMA legend Fedor Emelianenko knocked out American Frank Mir just 48 seconds into the first round of their Bellator fight. He now moves on to the semifinals of the heavyweight Grand Prix.
Following a technical knockout loss in his Bellator debut in summer 2017 to Matt Mitrione, 41-year-old Emelianenko proved that he can still be successful against top heavyweights.
And while some might question Mir's position in the heavyweight rankings, his fitness coming into the fight showed how serious the former UFC champion took his preparations.
Mir started the fight strong, nearly finishing Emelianenko in the opening seconds. The Russian, however, was able to turn things around by engaging in the clinch with Mir and sending his opponent to the canvas with a slam.
The fighters then quickly returned to their feet. After an exchange of knee body shots, Mir pushed Emelianenko to the cage with a series of punches.
While moving forward, the American was caught with a couple of quick counter shots, and a left uppercut eventually knocked him down. The Russian pounced on him with series of punches on the canvas, forcing the referee to wave the fight off.
Talking to Bellator commentator 'Big' John McCarthy, Emelianenko was his usual humble self, thanking God for the win and saying he feels "great joy and happiness."
He now moves on to the Bellator Heavyweight Grand Prix semifinal round, where he will face Chael Sonnen later this year. His professional record now stands at 37 wins and five losses.
You can share this story on social media: