WADA reveals worst doping cheaters in 2016, Russia not even in top 5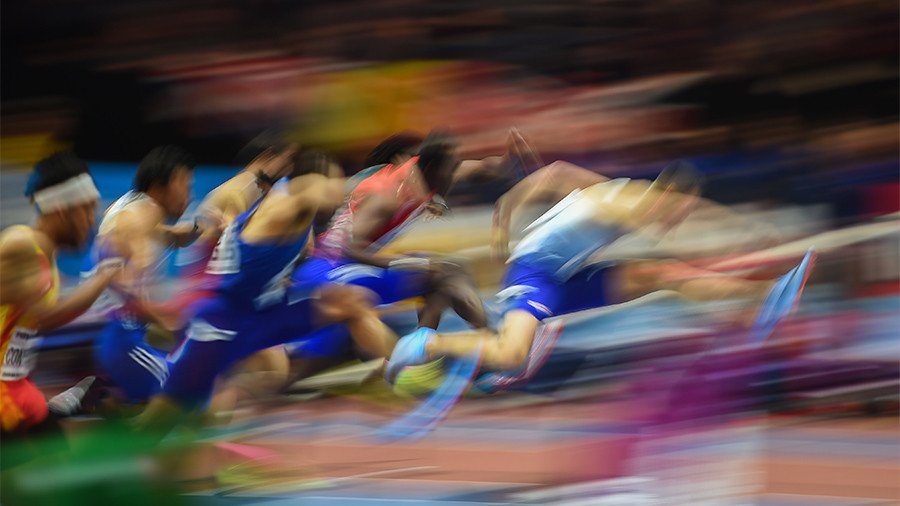 The World Anti-Doping Agency (WADA) has published the Anti-Doping Rules Violations report for 2016 featuring 1,595 confirmed doping cases involving athletes representing 117 countries.
Out of 1595 cases indicated in the report, 1,326 offences were labeled as "positive results," while the remaining 269 violations committed by athletes and sports personnel "were derived from investigations and evidence-based intelligence."
Seventy-nine percent of the drug violations registered by WADA in 2016 were committed by male athletes, with track and field being the most doping-affected sport, where 205 cases were revealed. It is followed by bodybuilding (183), cycling (165), weightlifting (116), and football (79).
The list of the worst offenders was topped by Italy, whose athletes committed 147 violations over the course of 2016. Italy is followed by France and the US, which have 86 and 76 doping offences respectively. Australia, with 75 doping cases, and Belgium, with 73, are in fourth and fifth places in the report. Russia, which has repeatedly been accused of doping by Western countries, tied for sixth place with India, with 69 officially confirmed violations.
The doping scandal which erupted after the 2014 Sochi Olympics undermined Russia's reputation and credibility and resulted in numerous sanctions being imposed, with the 2018 Olympics ban being the latest in a long list of measures against Russia.
The Russian Anti-Doping Agency (RUSADA) and national athletics federations (RUSAF) remain suspended by international sports governing bodies as part of the crackdown against Russia over its alleged state-sponsored doping system, which presumably existed for many years.
"The 2016 ADRVs Report makes for particularly interesting reading in combination with WADA's 2016 Anti-Doping Testing Figures Report that was published last year," WADA President Sir Craig Reedie is cited as saying on WADA's website.
READ MORE: 'Rodchenkov's evidence is hearsay with limited probative value' – CAS
"We are continuing to see the impact of intelligence-based testing, an area of increasing focus for the Agency as we strengthen our investigations and intelligence-gathering capacity."
"While in- and out-of-competition testing remains critical to detecting doping, recent events have shown that investigative work is becoming ever more important as we look to protect clean athletes' rights worldwide," he said.
You can share this story on social media: