Transgender weightlifter out of Commonwealth Games after horror injury in record attempt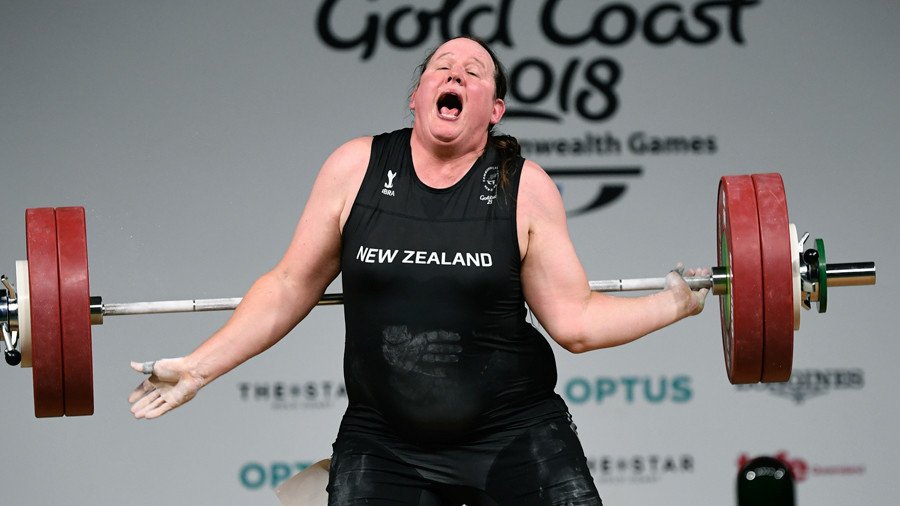 Transgender weightlifter and 90+kg gold medal favorite Laurel Hubbard, who represents New Zealand, has been forced to withdraw from the 2018 Commonwealth Games with an elbow injury.
The 40-year old, whose participation grabbed headlines before the Games even began, suffered a suspected ruptured ligament while attempting a Commonwealth record 132kg in the snatch when leading the women's 90kg-plus division.
Hubbard's third lift – an attempt to break her personal best of 131kg – went horribly wrong when Hubbard dropped the bar behind her and the athlete's elbow twisted awkwardly, leading to a withdrawal before the clean and jerk phase.
"At this stage we don't know the exact details of the injury – it seems likely that I have ruptured a ligament or… some fairly significant tissue damage, but until we have further scanning we won't know the details or extent of the injury," Hubbard said, New Zealand news site Stuff reported.
"The one saving grace in all of this is that I'm not in any great pain at the moment – I'm sure that that will come with time."
Hubbard, whose birth name is Gavin, competed as a man in international weightlifting competitions until 2014 before undergoing gender reassignment several years ago.
READ MORE: Teen Aussie boxer wins 1st Commonwealth medal before Games even begin
Despite some of her critics believing she has an unfair advantage over other competitors, Games organizers gave their full backing to her participation in Queensland.
"We're in a power sport which is normally related to masculine tendencies… where you've got that aggression, you've got the right hormones, then you can lift bigger weights," Australian Weightlifting Federation Chief Executive Michael Keelan had said.
When is this idiocy going to stop. How is it even remotely fair for women competitors to have the transgender Laurel Hubbard compete as a woman. It's not her fault because its within the rules. But when will The Commonwealth Games Federation & IOC realise the public done like it pic.twitter.com/WRA2QAk78W

— But What Would I know (@whatwouldiknow1) April 9, 2018
However, Commonwealth Games Chief Executive David Grevemberg said the Games were "fully supportive" of Hubbard, adding that the athlete "is eligible to compete as a woman in accordance with the existing rules and we respect that right for her to compete."
You can share this story on social media: