Female Japan mayor determined to cancel men-only sumo tradition
Published time: 19 Apr, 2018 16:30
Edited time: 20 Apr, 2018 07:36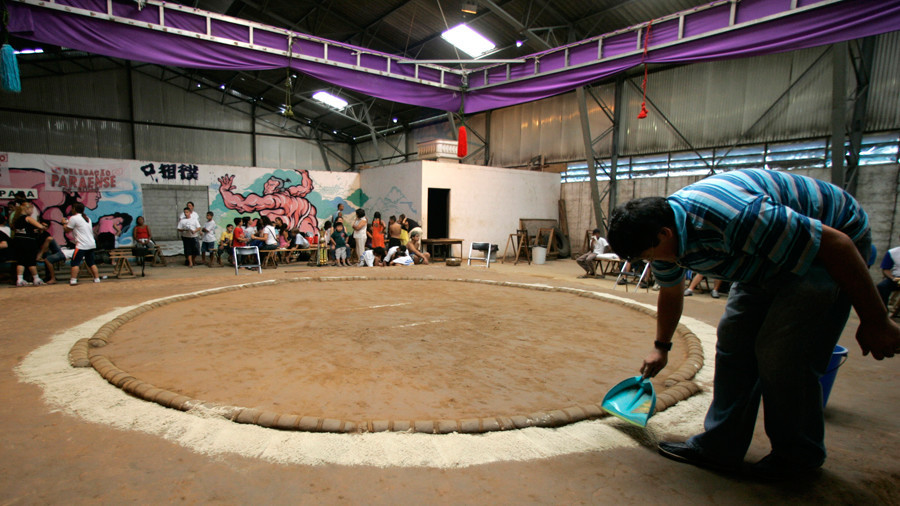 A female mayor in western Japan, Tomoko Nakagawa, has announced plans to protest against the Japan Sumo Association (JSA) and question the legality of an old sumo tradition that prohibits women from entering the "sacred" ring.
The mayor of Takarazuka said she is ready to fight to the end in an attempt to cancel the rule, which is viewed by many Japanese women as outdated and discriminative.
"I won't give up this time around… I'm determined to make a petition every six months," Nakagawa said, Japan Times reported.
"I want them never to leave this issue ambiguous. I want the association to hear this voice clearly and start a debate," she added.
At the beginning of April, Japan sumo officials were severely criticized following an incident that occurred during the tournament in Maizuru, Kyoto, where several women rushed into the ring to provide medical assistance to Ryozo Tatami, the 67-year-old mayor, who fell unconscious while giving a ring-top speech.
As the women attempted to revive the mayor, several loudspeaker announcements were made at the venue asking them to leave the ring. According to witnesses, officials were seen throwing large quantities of salt into the ring, trying to "re-purify" the "sacred" ring after the women – who were deemed "ritually unclean" – had been there.
Japanese sumo officials who had been accused of choosing ritual over life apologized for the incident, which they described as "an inappropriate response in a life-threatening situation."
Despite a massive wave of criticism, the JSA didn't allow Takarazuka to deliver a speech from a sumo ring the next day after the scandalous event in Kyoto.
READ MORE:Sumo mired in scandal again after 2 wrestlers report physical abuse
"I'm a female mayor but I am a human being," she said during her speech, which she was forced to make standing on the podium outside of the ring. "But because I am a woman, despite being a mayor, I cannot make a speech in the ring. It is regrettable and mortifying," she added.
On Thursday, Nakagawa reportedly held a closed-door meeting with senior sumo officials, asking them to treat men and women equally during sumo events. The officials who insisted the ban on women was "tradition but not discrimination" promised to address the issue at the executive board meeting.