Strip off! Russian women's football team promise 'erotic' photoshoot if they win league title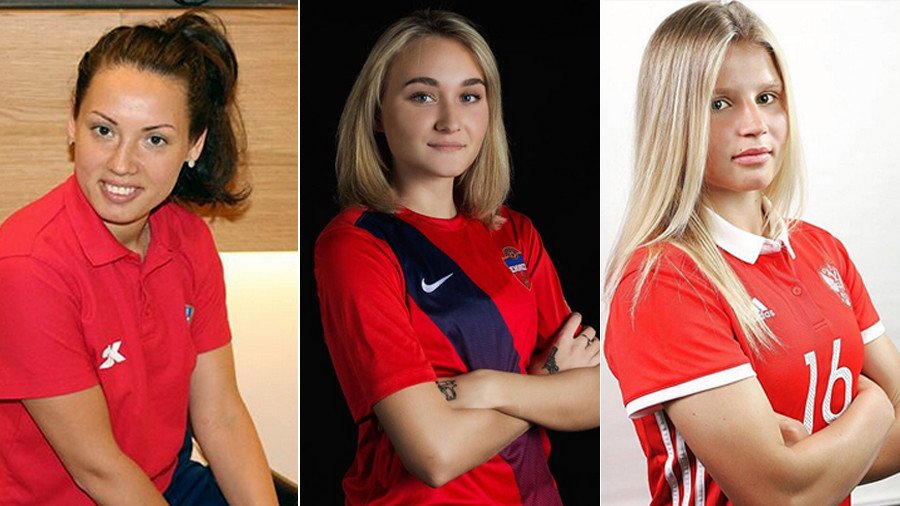 Russian women's football team FK Yenisey have made a cheeky promise if they clinch the Russian premier league title – to have a steamy photo-session of the entire squad showing off their silverware.
Yenisey posted the promiscuous promise to Twitter with a picture of their blonde defender Natalia Morozova posing on the pitch with a team jersey draped over her bare chest.
"If we win the Russian league championship, the entire team will pose for an erotic photo-session with the club and medals," the caption read.
In a week in which Western tabloids reported that the Kremlin would tempt England's World Cup players with gorgeous women used as 'honey traps,' the team may be relieved to know that the Russian Women's Football Championship kicked off yesterday and finishes in late October.
That means any pictures of the players posing with their gongs out won't surface until after the World Cup, which begins on June 14 and runs to the final on July 15.
The promise was met with rather sarcastic remarks from social-media users, who seemed to think that winning the league was a cheap reason for gratuitous and unnecessary semi-nakedness.
"I get the feeling that the championship is just an excuse…" one user wrote. "Good idea. I've made a screenshot for October," another wryly replied.
One more level-headed user wrote: "And if you win in Europe, will you record a porno? Why the bargaining? We love you for your sport, just go and win!"
Yenisey will play their first game of the season on Saturday away to Lokomotiv Moscow in the Russian capital. Moscow will also host the Russia 2018 opening game between the hosts and Saudi Arabia.
You can share this story on social media: