German FA president hopes Angela Merkel will visit 2018 World Cup in Russia
Published time: 18 Apr, 2018 13:38
Edited time: 19 Apr, 2018 08:43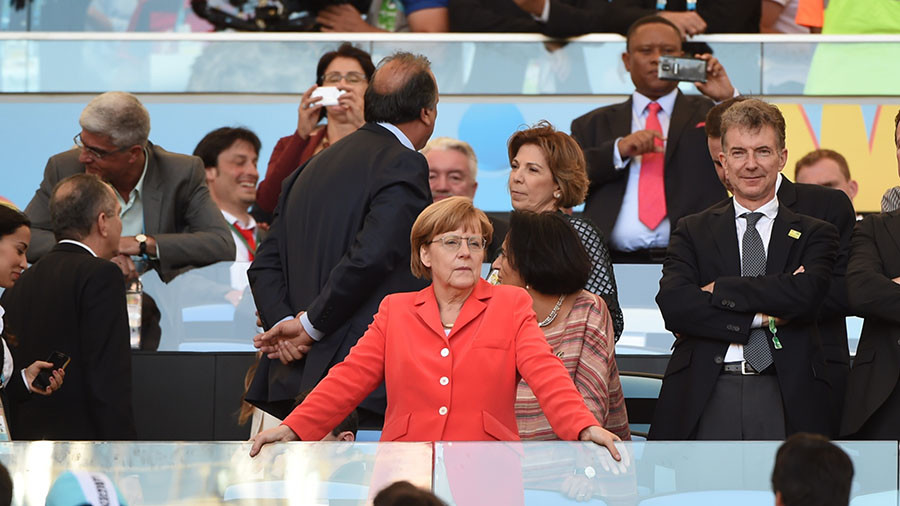 German Football Association President Reinhard Grindel has expressed hope that Chancellor Angela Merkel will attend the 2018 FIFA World Cup, which kicks off in Russia on June 14.
"We'll hail any support [for the German national football team in Russia], including from Angela Merkel," Grindel told Nordwest Zeitung newspaper, as cited by DPA.
He also said that before the football showpiece in Russia begins, players from the national team will meet with members of the German federal government, where the question of Merkel's possible visit to Russia could be raised.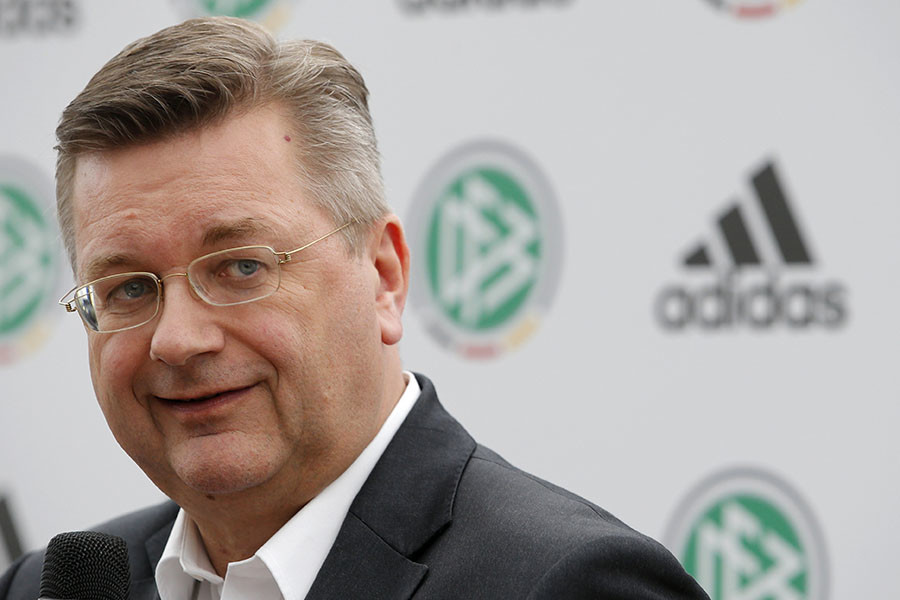 "Quite possibly, the issue [of Merkel's visit to Russia during the tournament] will be discussed there," he said.
The German chancellor has yet to announce her plans regarding a possible trip to Russia for the World Cup, where defending champions Germany will be among the favorites to claim glory.
On Monday, during a dinner with the chancellor, German national team coach Joachim Low and team manager Oliver Bierhoff gave Merkel a football jersey signed by the players, with her name written on the back.
Abendessen mit der Bundeskanzlerin: Gemeinsam mit Jogi Löw, seinem Trainerteam, Teammanager Oliver Bierhoff und Generalsekretär Friedrich Curtius war ich heute Abend ins Bundeskanzleramt eingeladen. Als Erinnerung gab's ein Unterschriften-Trikot vom @DFB_Team für die Kanzlerin. pic.twitter.com/kKAQrlvlm5

— Reinhard Grindel (@DFB_Praesident) April 16, 2018
A big football fan, Merkel attended the 2014 World Cup in Brazil, where Germany won the title, beating Argentina 1-0 in the final.
It remains unknown whether Merkel will visit this summer's football showpiece, as diplomatic relations between Russia and several European countries have seriously deteriorated following the poisoning of former double agent Sergei Skripal and his daughter in Salisbury, UK.
READ MORE: 'It's of little interest what Boris Johnson thinks about Russia' – England manager Southgate
A number of European nations blame Moscow for the incident, and the UK and Iceland have announced a diplomatic boycott of the World Cup.
In March, UK Prime Minister Theresa May confirmed that no British ministers or members of the royal family would travel to Russia, including the president of the English FA, Prince William.