Child sex abuse scandal rocks Argentinian sport
Published time: 5 Apr, 2018 17:16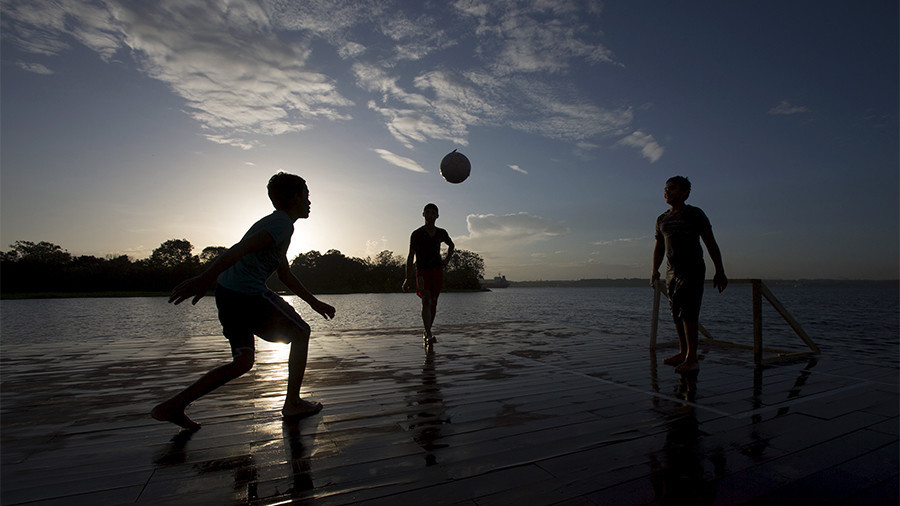 Two of Argentina's most powerful sports clubs have been implicated in a child abuse scandal after reports emerged claiming that young players allegedly suffered systematic sexual abuse while living in the clubs' boarding houses.
The scandal came to light at the end of March, when a 17-year-old player of leading Argentinian football team Independiente told the team's physiologist that he and another teammate had been sexually abused and had had sex with men in exchange for money.
READ MORE: Two PyeongChang Olympians banned for life over sexual assault
The boy also said that young athletes were involved in a prostitution ring organized by a club member.
On Monday, a doctor and a psychologist working at Buenos Aires-based River Plate informed the Argentinian authorities that young footballers and volleyball players at the club had been victims of sexual abuse.
River Plate and Independiente are the two biggest clubs in the country, and attract talented youngsters from throughout Argentina and abroad. River have won 36 national football league titles, while Independiente have won the Copa Libertadores (South America's equivalent of the UEFA Champions League) a record seven times. Both multi-sport giants have special accommodation for students who live and train at the sports bases.
Many children recruited by the clubs come from the country's poorest regions, and live far from their families under the supervision of the sports clubs.
The president of the Argentine Football Association's youth and children's committee, Dante Majori, demanded a thorough investigation in the wake of the news that has rocked the country.
"We want this to be investigated," he said. "We want to contribute with the law so that those responsible for these abhorrent acts are caught."
"We've set out to revise and carry out a protocol to regulate these boarding houses," he added.
Maria Soledad Garibaldi, the prosecutor investigating the case, said on Wednesday that at least seven children at Independiente were involved in the prostitute chain, while 10 more minors could have been potential victims.
She added that the 19-year-old who had forced his fellow sportsmen into prostitution is now cooperating with authorities.
"Many kids were contacted but they didn't fall [victim]. We're investigating this. Thank God these acts were not carried out," Garibaldi said at a news conference. "We're all united here – the kids, the parents, and the law."