Brazilian MMA fighter remains in coma 2 months after weight-cut collapse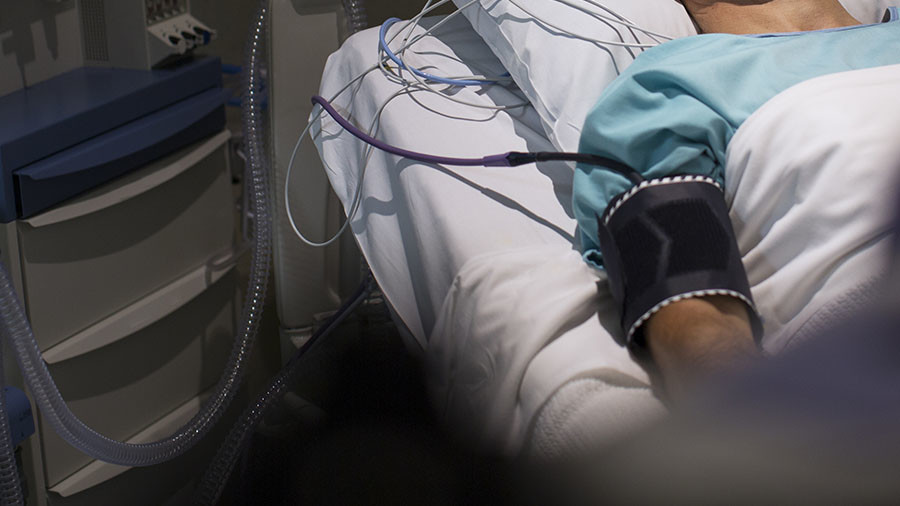 Brazilian MMA fighter Alexandre Pereira Silva remains in a coma, fighting for his life after suffering multiple seizures and a heart attack after an attempt to cut weight for a fight in January.
Silva was preparing to make his professional debut in Rio de Janeiro at the Brazilian mixed martial arts promotion Shooto Brazil 80 in January, when he had to be taken to a local hospital after passing out while cutting weight.
READ MORE: Scottish Muay Thai fighter dies in Thailand attempting to cut weight for fight
The athlete's father, Magno Pereira, told Guilherme Cruz of mmafighting.com that his son suffered from rhabdomyolysis, which caused internal bleeding, and has a blood clot on the brain. He has been in critical condition in an intensive-care unit ever since being taken to the hospital. Pereira says his son is at a risk of permanently living in a vegetative state.
According to Cruz, Shooto Brazil, the organization where Silva was scheduled to fight in January and for which he had an amateur bout back in May, did not respond to requests for comment.
A week after the incident, the Brazilian MMA Athletic Commission said that Silva had yet to be licensed by the commission to compete.
"The athlete did all the pre-fight exams required, except the physical exam, the only one that wasn't sent to the athletic commission," the Brazilian MMA Athletic Commission's chief operating officer told MMA fighting.
The fighter's parents had traveled to Rio from their hometown of Nanuque, to watch their son perform at Shooto Brazil 80. They have remained in the city to be by their son's side.
The tragic case is one of many examples of MMA fighters being hospitalized due to weight-cutting issues, with one of the most high-profile cases involving the UFC's Khabib Nurmagomedov last year.
Back then, Russian fighter Nurmagomedov was hospitalized just a day before his scheduled bout with American Tony Ferguson for the interim lightweight championship belt.