'Training in France let me grow as a player' – David Trezeguet on his football career and World Cup
Published time: 26 Mar, 2018 09:03
Edited time: 26 Mar, 2018 15:40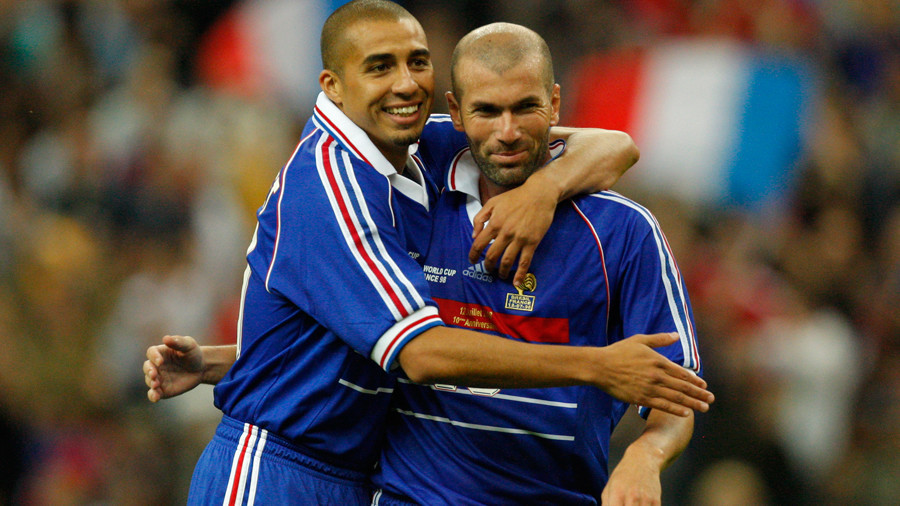 France 1998 World Cup winner David Trezeguet, who features on the FIFA 100 list of 125 greatest living players, has spoken exclusively to RT's Stan Collymore in the latest instalment of his show.
Trezeguet was born in Normandy, France, but started his professional football career in Argentina, where he grew up as a kid. He played his first professional game for local club Platense at the age 16, and after just five games with the team, he moved to the country of his birth, where he signed for AS Monaco FC.
After playing at the 1997 FIFA World Youth Championship, Trezeguet was selected for the senior national team for the 1998 World Cup in France, which the hosts won by beating Brazil 3-0 in the final.
"Training in France has been crucial for me because it let me grow as a player, it let me experience the professional environment, and it gave me the chance to break into the national squad and win the World Cup – the most prestigious tournament there is," Trezeguet said. "Youth football was very important in my career, very intense, and I always valued the respect, the professionalism and the want to play."
Apart from being a member of the 1998 World Cup winning squad, Trezeguet is also well remembered for his goal in the final of Euro 2000 against Italy, which gave France a 2–1 win in extra time.
The French squad came close to clinching another World Cup trophy in 2006, but lost final on penalties to Italy after Trezeguet's shot hit the crossbar.
Remembering his experience of playing for the national team, he said that the World Cup is always a spectacular show featuring performances by the world's greatest players. As a French–Argentinian, he expects decent performances from both sides, adding that it's enormously difficult to predict the outcome of the competition.
"It is a very interesting tournament where the world's best players gather together. On one side Messi, and on the other one Griezmann and Pogba; players who are showing their value on an international level. I think this is going to be very interesting not only for the national teams, but also for the public."
In 2008, Trezeguet announced his retirement from the national team, finishing his career as France's third-best goal scorer of all time, having recorded 34 goals in 71 appearances.