'It was difficult to discover her potential' – Zagitova's ex-coach on Olympic champion's early steps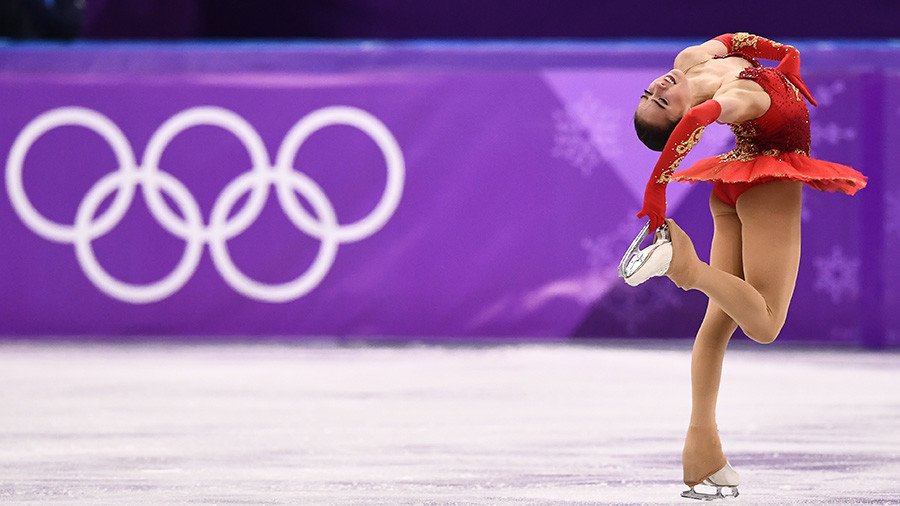 The first coach of Russian figure-skating star Alina Zagitova said that the newly-crowned Olympic champion was a disobedient child with unlikely prospects of becoming a global star.
On Friday Zagitova claimed gold in women's single skating, overtaking her famous teammate, reigning world champion Evgenia Medvedeva, who finished second in PyeongChang.
Leading the competition after the short program, Zagitova was second in free skating, but a 1.31 point advantage created on the first competitive day helped her to secure an overall victory.
The 15-year-old Russian star, who made her Olympic debut in PyeongChang, stunned all the pundits with her mature and elegant performances which brought her the coveted title. Zagitova broke the world record in the ladies short program on Wednesday, becoming the first athlete to collect almost 83 points for her routine.
She is the only skater in the world to put all of her jumps in the second part of her routines, a step which gave her an essential advantage over the rest of competitors in technical score.
Speaking exclusively to RT at the local rink in the city of Izhevsk (1,200km east of Moscow), Natalia Antipina told us about Zagitva's first steps in the sport, her temper, and a former plan to make her a pair skater.
"Alina started skating in Tatarstan at the age of four. Her father, who was a professional ice-hockey player, played for a team over there," Antipina said. "She came to our rink (in Izhevsk) when she was six years of age, she didn't join my group immediately, as I worked with kids who were older than her. But later, when she entered my group, she began training with the children of her age."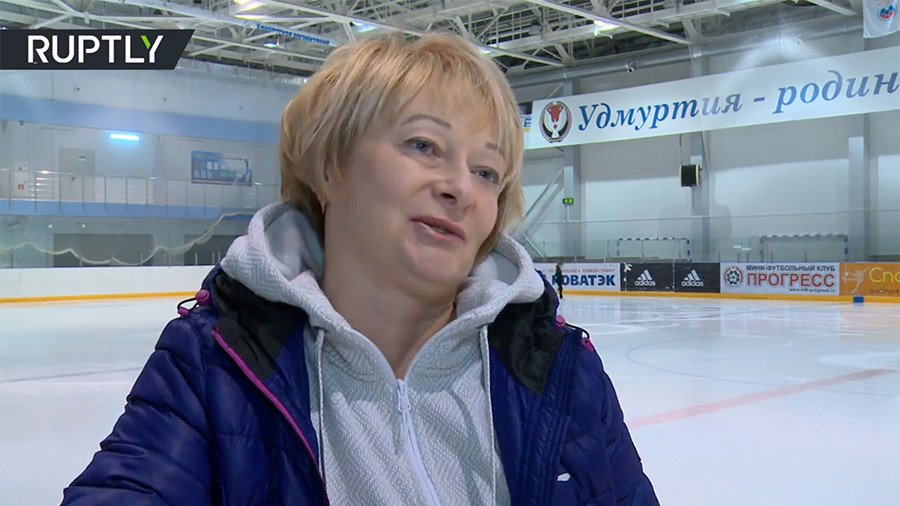 Antipina noted that, despite having artistry and acute sensitivity to music, Zagitova lacked physical strength, and didn't show the potential required to become a technically gifted jumper. Only a strong will and determination helped the skater to sharpen her skills, which now allow her to include immensely difficult elements into her programs.
"She was a very beautiful and thin-boned kid with unique artistic feeling. Alina always set only high goals for herself, that's why she has achieved tremendous results in figure skating. However, it was difficult to discover her potential at that time, as she was not a physically strong girl. She has climbed to the top only with the help of her persistence and hard work," the coach said.
"She has always spun well, but jumps were not her forte. With the lapse of time, however, she managed to master her jumps with loops becoming her favorite element. Now, she performs it in combination with the lutz, her signature element, which gives her an essential advantage over rivals in the technical score," she added.
Antipina recalled an episode when Zagitova could have drastically changed her figure-skating specialization, as she was invited to test her skills in pair skating during a stay at a Russian sports base in Novogorsk.
"During a training camp in Novogorsk, Alina attracted the attention of Moscow-based coaches who intended to invite her to pair skating. Fortunately, that didn't happen, and now we have a strong single skater who demonstrates excellent results. However, with her physical abilities and determination, she could have become a good pair skater, I think."
Antipina said that Zagitova's rise to the top was full of obstacles, as the youngster's bad temper was a difficulty with which they had to cope. "At first, I didn't want to include her in my group, because she was a disobedient kid who instead of training preferred to have fun and play," she said. "Small kids don't want to work hard immediately, much depends on their parents, who should set them on the right path. And Alina's mom played a huge rule in her daughter's behavior, she helped me a lot. We had really gone through a hard period before Alina understood she needed to work hard to show good results."
You can share this story on social media: