Russian figure skater Zagitova brings first gold to OAR at PyeongChang 2018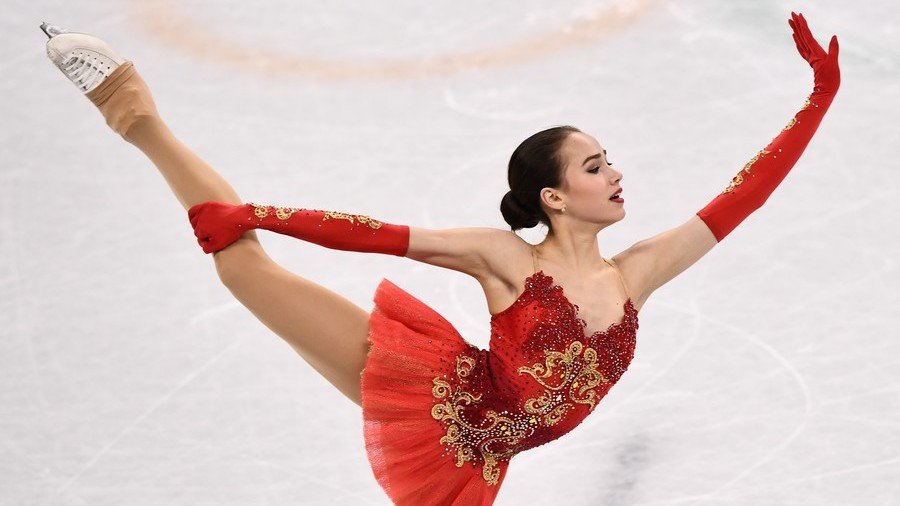 Olympic Athlete from Russia Alina Zagitova has finished first in the women's figure skating event to bring home the first gold medal for her team at the 2018 PyeongChang Olympics.
Zagitova's teammate and training partner, Evgenia Medvedeva, who won the free program on Friday, settled for silver as she failed to close the gap she had after the short program.
READ MORE: Russian figure skating star Zagitova breaks Medvedeva's newly-set world record in short program
With a perfect result of 239.57 points, 15-year-old Zagitova clinched the gold medal, the second in a row for Russia in women's figure skating. Adelina Sotnikova also took home gold at the 2014 Winter Olympics in Sochi.
Medvedeva, who was recovering from a foot injury just before the PyeongChang Olympics, finished second, 1.31 points behind the newly-crowned champion.
Canada's Kaetlyn Osmond, who stumbled on one of her jumps during the free program, earned bronze with a result of 231.02 points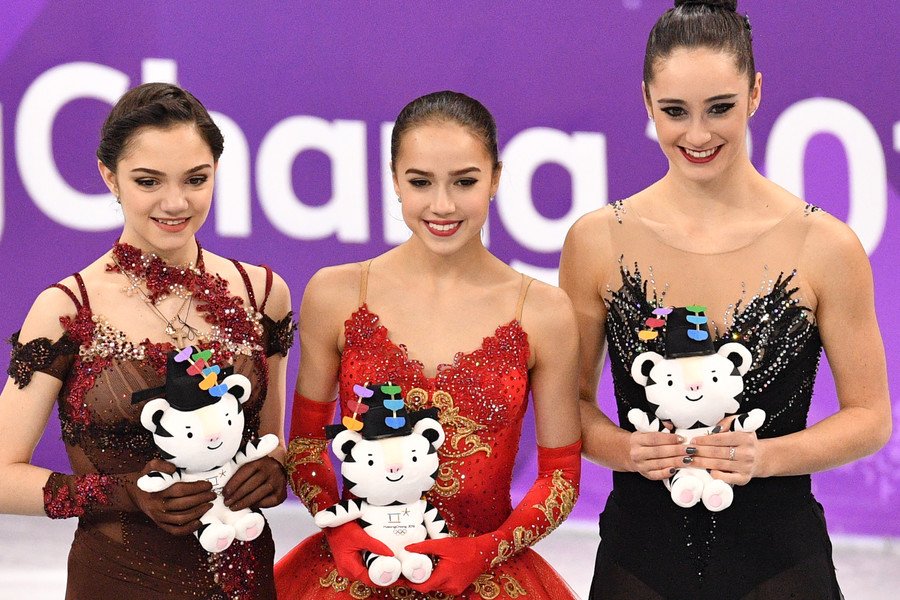 Another Russian skater, Maria Sotskova, managed to recover from her short program failure and climbed five places to finish 8th.
The 'ballerina on ice,' as Zagitova is known, perfectly executed her complex routine apart from a small mistake on a jump combination, which did not affect her final result too much.
Two-time world champion Evgenia Medvedeva, who was the last to skate, emotionally interpreted the tragic story of Anna Karenina, flawlessly landing all of her jumps, the majority of which were in the second half of her routine. Overwhelmed by emotion, the reigning world title holder burst into tears after her final move.
Both Russian skaters ended up in a draw, with 156.65 points each for the free routine, meaning that the gold medal was decided based on the results of the short program on Wednesday, in which Zagitova finished with 82.92 points – a world record.
READ MORE: Russian record-breaker Zagitova's ice performance is thawing antidote to frosty media reaction
Zagitova's gold is the first for the Olympic Athletes from Russia (OAR), whose roster was substantially reduced before the Games, after the International Olympic Committee (IOC) refused to invite many of the country's leading athletes to PyeongChang over alleged doping violations.
OAR is now 7th in the overall medal standings, with one gold, five silver, and eight bronze medals.
A sizable contribution to the team's medal tally was made by the cross-country skiers, who have won two silver and four bronze medals.
You can share this story on social media: