1st time in 20 years: Russian hockey players advance to Olympics finals after beating Czechs 3-0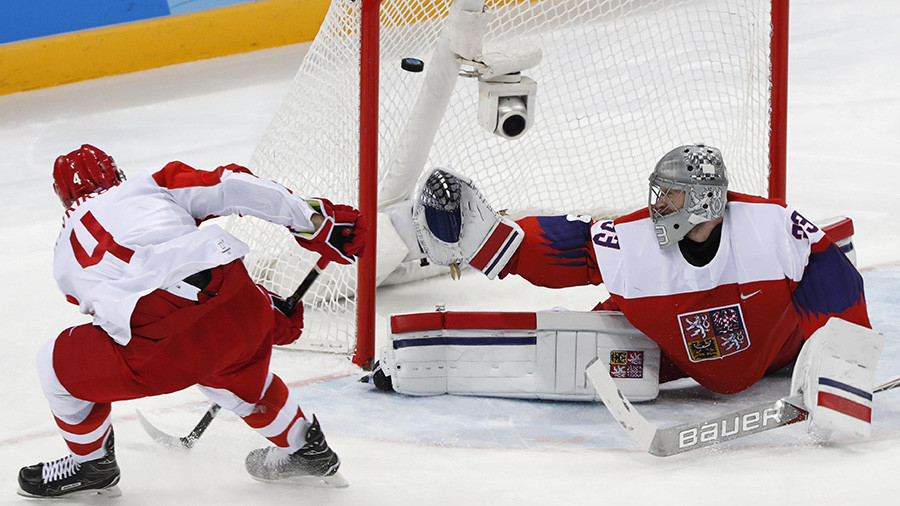 Olympic Athletes from Russia defeated the Czech Republic 3-0 in the men's hockey semifinals. The Russian squad has reached the finals for the first time in two decades, while Germany will play in its first ever final in hockey.
The game will mark the first time since the 1998 Nagano games that Russian players, competing this year as neutrals in the Winter Olympics, have advanced to the gold medal game.
Back then, the 'Red Machine' was stopped by the Czech squad, which won 1-0 in a thriller.
This year, the Russian players took revenge for that disappointing defeat by ousting the Czechs in the semifinals of the Olympic tournament.
Germany has a comeback story of its own. The team, which didn't even qualify for the last Winter Olympics, upset hockey powerhouse Canada 4-3 in the semifinals. Germany won its last Olympic medal in the sport in 1976, when West Germany took home the bronze.
The first period of the OAR-Czech Republic game ended in a draw, with both squads focusing on defense. In the second period, OAR's Vladislav Gavrikov and Nikita Gusev scored two goals to make it 2-0.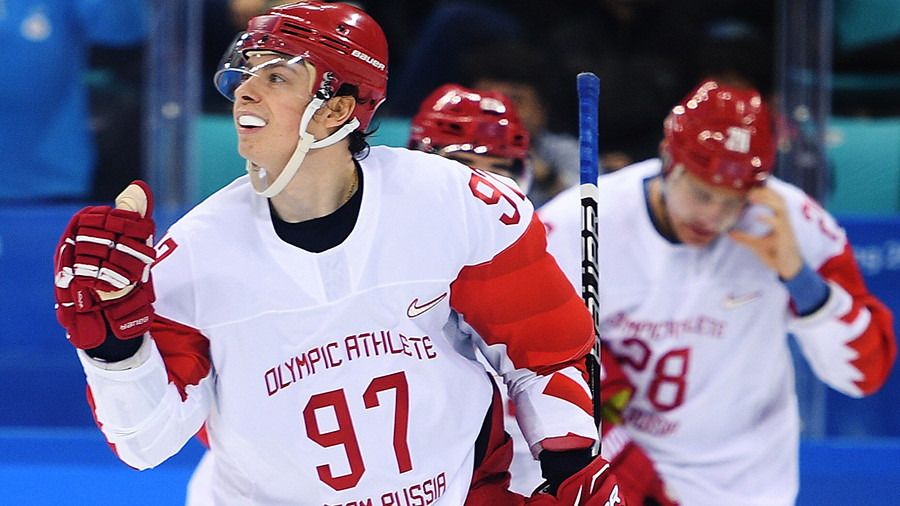 The Czechs persistently attacked in the final period, but were unable to beat Russian goaltender Vasily Koshechkin.
With several minutes remaining in the third period, the Czechs pulled their goaltender to go on a one-man advantage, but their hopes for a comeback were buried by Ilya Kovalchuk, who hammered the puck into the empty net to make the final score 3-0.
OAR will now face the winner of the Germany-Canada game for the gold medal on Sunday.
Russia's sole Olympic gold in hockey dates back to the 1992 Albertville Winter Games, when the squad now known as the Unified Team comprised of former Soviet players won the gold, beating Canada in the finals 3-1.
There is a good chance the two nations will meet again in the gold medal game in PyeongChang.
In 1992, Russian players performing for the Unified Team following the collapse of the USSR had no national anthem and flag.
In 2018, the Olympic flag could be raised again to honor the victory of the Russian team, which is again competing without their flag and anthem, after the International Olympic Committee (IOC) banned the country's national emblems as punishment for alleged drug violations.
You can share this story on social media: