Russian men's hockey team proceeds to Olympic semi-final after beating Norway 6-1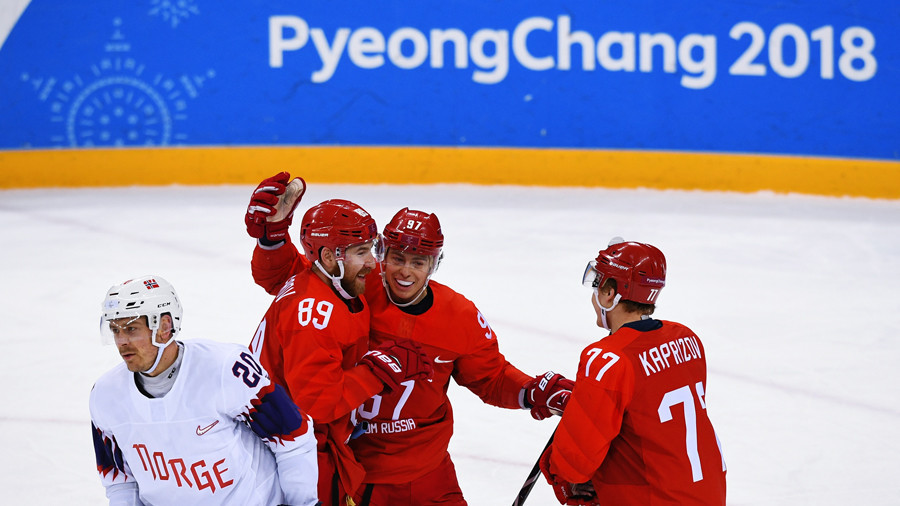 The Russian men's hockey team competing in PyeongChang under the name Olympic Athletes from Russia (OAR) has progressed to the tournament's semi-final after defeating Norway 6-1.
The OAR team will now play the Czech Republic in the semi-final, making it the first time the Russian men's team has reached this stage of the Olympics since the Torino Games in 2006.
Russian players started strongly from the first period, delivering three unanswered goals from Mikhail Grigorenko, Nikita Gusev and Vyacheslav Voynov.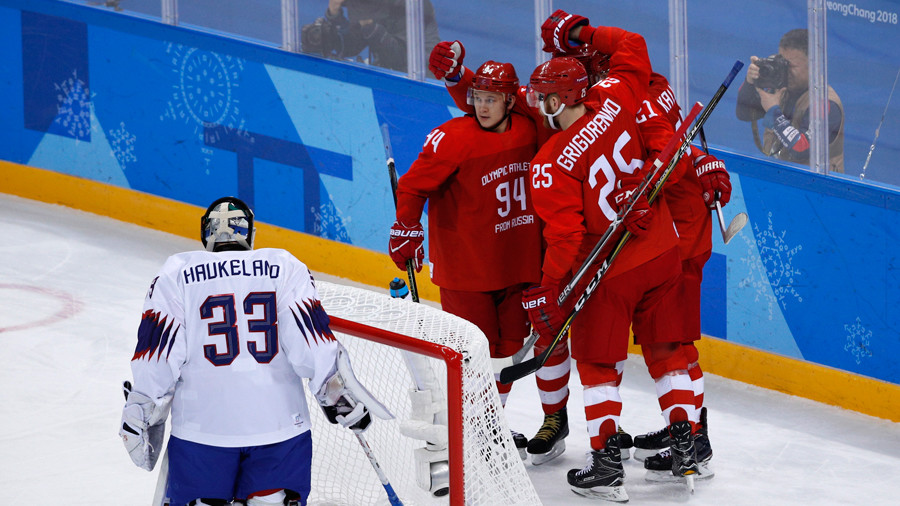 Norway replied only once, when midway through the second period defenseman Alexander Bonsaken scored against Russian goaltender Vasily Koshechkin.
READ MORE: Russian men's hockey squad trounces US 4-0 in Pyeongchang
Ex-NHLers Sergey Kalinin and Nikita Nesterov were quick to reply, scoring two powerplay goals, with the first coming just a minute after the Bonsaken puck. KHL start Ivan Telegin sealed the deal in the third, making it 6-1 for the team in the red jerseys.
Earlier in the day, the Czech team defeated the USA on penalty shots 3:2, and now will face off against the OAR squad on Friday, February 23.