Olympic lip-lock: Gay kiss at PyeongChang 2018 greeted with acclaim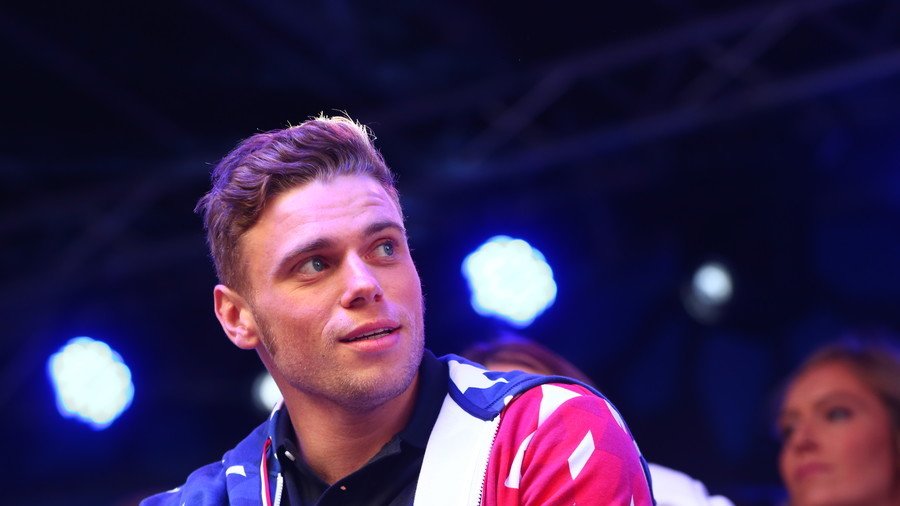 A kiss between openly-gay Team USA snowboarder Gus Kenworthy and his boyfriend Matthew Wilkas at PyeongChang 2018 has received acclaim after it was candidly caught on camera and broadcast worldwide.
When slope-styler Kenworthy, competing with a broken rib, locked lips with Wilkas at PyeongChang's Phoenix Snow Park at the ongoing Winter Games, the unwitting couple's kiss was picked up by NBC TV cameras and reached millions around the world.
"Kiss Kiss Bish! Didn't realize this moment was being filmed yesterday but I'm so happy that it was. My childhood self would never have dreamed of seeing a gay kiss on TV at the Olympics but for the first time ever a kid watching at home CAN! Love is love is love," Kenworthy wrote on Instagram.
Back in 2014, Kenworthy had wanted to plant one on Wilkas after winning silver at the Sochi Games, but decided against it as he had not yet come out. He announced his sexuality a year later in an interview with ESPN.
Kenworthy, although placing 12th in his final, has been championed by many observers, who celebrated the first televised gay kiss involving an Olympian at a Games. Wilkas was much more conservative in response to the osculation.
"It was the tiniest kiss in the world. I could've made out with him had I known," Wilkas told reporters, CNN reported. "I think it's positive. I think it's great exposure, a great thing for our community, but I also partly think, 'What's the big deal?'"
READ MORE: Flash dance: Costume malfunction leaves French Olympic figure skaters red-faced (PHOTOS)
You can share this story on social media: