Canadian speed skater becomes world's first athlete to be paid in cryptocurrency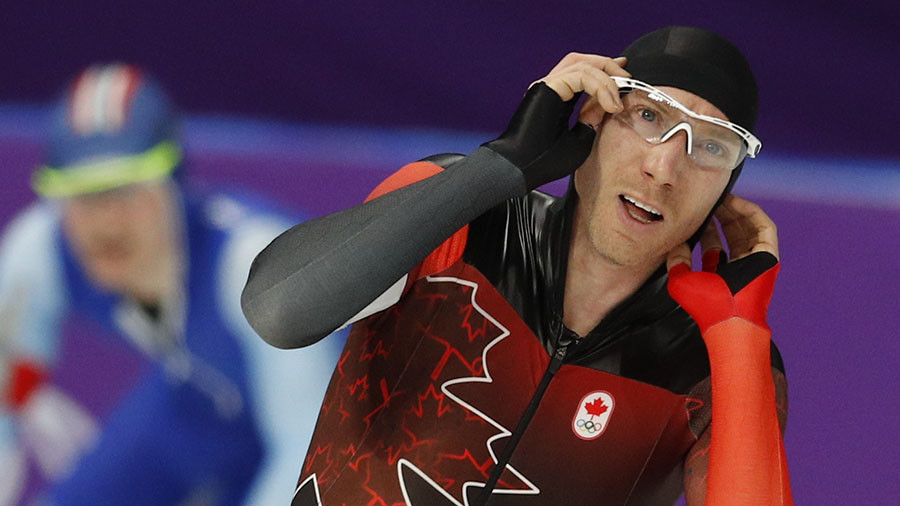 Canadian speed skater Ted-Jan Bloemen is set to become the first athlete in history to be paid in cryptocurrency for his performance at the PyeongChang 2018 Olympics, as the hype surrounding digital asset transfers grows.
Dutch-born Bloemen, who won silver in the men's 5,000-meter event on Sunday, has penned a one-year sponsorship deal with cryptocurrency social network onG.social, which forms part of a larger deal involving virtual reality developer CEEK VR.
"I'm very excited to be the first ever #Crypto Sponsored Athlete," the 31-year-old tweeted. "Thanks CEEK Virtual Reality and onG.social for being at the forefront of technology and this great achievement. Looking forward to a great relationship and the exciting times ahead."
The current world record-holder in the 5,000-meter long-track speed skating event announced he will also receive a cash reward for his efforts in PyeongChang.
"For me, the real risk of not getting anything is not there, because I got a little (cash) out of it already. And that combination makes this sponsorship really fun, right. Because we're going to help each other. I'm trying to get them a little more exposure to make them succeed, and that would help all of us, right," Calgary-based Bloemen said.
READ MORE: 'Huge sorrow': Bobrova leads Russian figure skaters' respects to plane crash victims
It isn't the first time cryptocurrency has been used to complete a sports deal. In January, Turkish amateur football club Harunustaspor completed the world's first transfer using cryptocurrency when they forked out 2,000 Turkish lira in bitcoin (0.0534 bitcoin, or $525), and 2,500 Turkish lira to buy the 22-year-old Omer Faruk Kiroglu.
READ MORE: Turkish football club completes world's first bitcoin transfer
Bloemen was outdone in the 5,000-meter event in PyeongChang by fellow Netherlands-born athlete Sven Kramer, being pipped to gold by two thousandths of a second in a time of 6:11.616. It was Kramer's third straight gold medal in the event.