Failed pass turned 3-pointer almost overlooked by NBA referees (VIDEO)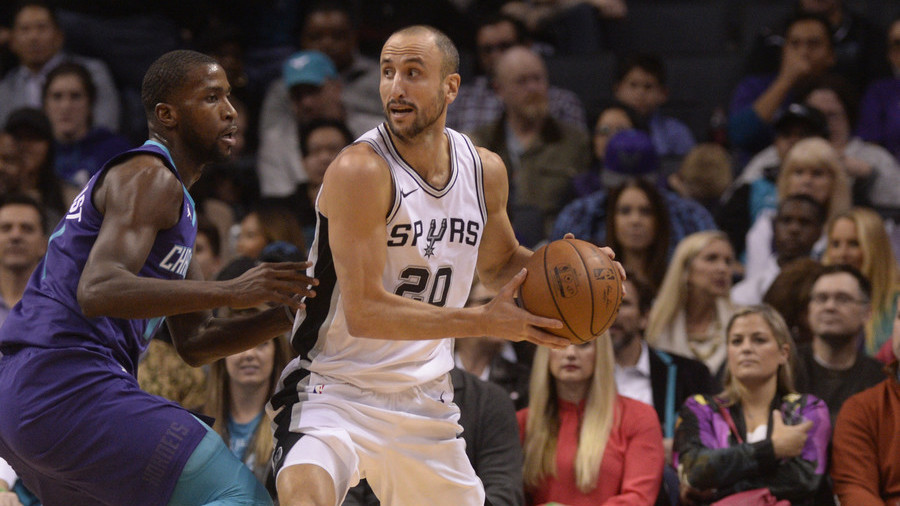 A failed pass by Manu Ginobili of the San Antonio Spurs, which somehow ended up the net of opposing New York Knicks in an NBA match Tuesday, has caused confusion on the court as the referees initially overlooked the effort.
Ginobili attempted an alley-oop pass from behind the three-point line shortly before the end of third quarter at Madison Square Garden, but the ball turned out clearly too high for any of his partners to get hold off. With everybody in the arena seeing that an assist has failed, it was hard for the referees to actually believe that the ball ended up going through the hoop.
The play went on as if nothing happened for several seconds and was only interrupted when the Knicks were already on the offensive due to furious complaints by Ginobili. The Argentinean shooting guard was backed by the Spurs coach, Gregg Popovich, who also demanded justice from the refs.
Eventually, after viewing the replay and several minutes of discussions, the referees awarded the well-deserved three points to San Antonio, which helped the team to a 100-91 win on the night. Popovich later acknowledged that he himself didn't see the ball go in, but "acted as if I knew what was going on," CBS Sports journalist, James Herbert, said.
Pop said he had no idea Manu's "shot" went in. Assistants were grabbing him and saying it went in, so he argued for it. "I acted like I knew was going on," he said.

— James Herbert (@outsidethenba) 3 января 2018 г.
You can share this story on social media: