Russian Olympic 'Fans House' in PyeongChang to be allowed to use national symbols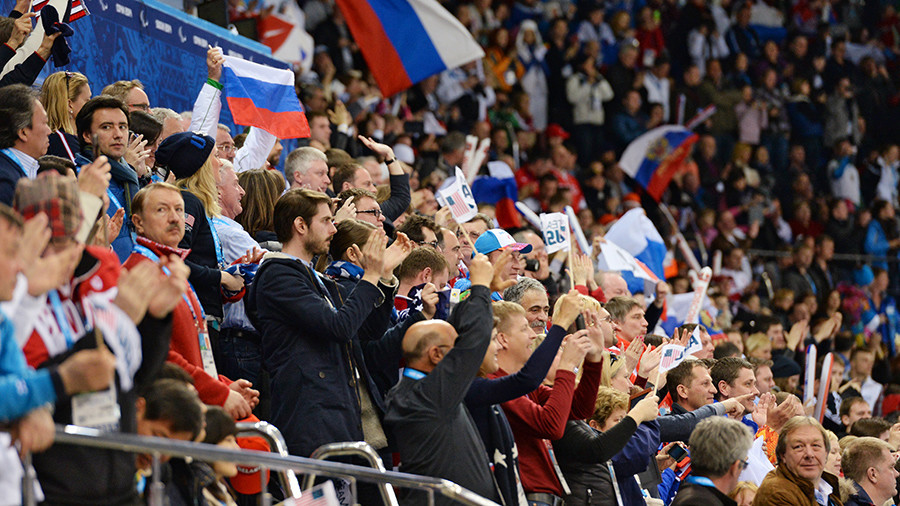 Russian Olympic team 'Fans House' director Oleg Rumyantsev has received the official approval of the International Olympic Committee (IOC) to display the country's national emblems during the 2018 Winter Games in South Korea.
"A heart composed of ribbons in the color of the national flag has always been our symbol and it will be used in the Fans House. The IOC's ban on Russian national symbols doesn't involve the fans," Rumyantsev told TASS on Thursday.
On December 5, the IOC's Executive Board disqualified the Russian Olympic squad from participating in the 2018 PyeongChang Olympics, while allowing 'clean' Russian athletes, who can prove their non-involvement in doping, to enter the competition under a neutral flag.
READ MORE: Russian Olympic Committee banned from 2018 Winter Games, athletes allowed to compete as neutrals
All Russian national symbols, including the flag, anthem and the county's coat of arms, will be prohibited at the Games as the result of the investigation into alleged state-sponsored doping manipulations, indicated in the McLaren report.
Last week, the IOC released Olympic kit requirements for Russian athletes and officials emphasizing that no indication of their national affiliation should be made. The athletes, who are required to compete under the Olympic flag, will wear uniform and equipment displaying the signs "OAR" and "Olympic Athlete from Russia," which will be used instead of the traditional inscriptions "RUS" and "Russia."
All uniform, accessories and equipment designs must be revised and approved by the Olympic governing body, and any athlete who displays national identification design elements will be sanctioned by the IOC.
Despite strict sanctions imposed by the IOC, Russian fans and journalists who will attend the Winter Games are allowed to use national emblems, as the body's rigid restrictions cover only official delegation members.
"The house will be either named 'Russian Fans House' or 'Fans House-2018', because 'Fans House' is a well-recognized set phrase. The IOC has informed (us) that all the restrictions adopted by the body's Executive Board on December 5 are to be applied to the official delegation and will not affect fans or journalists," Rumyantsev said.
"The final list of sponsors has not yet been set up, but nobody has terminated cooperation due to political situation. All companies, all potential partners are expressing their support to Russian athletes," he added.
Rumyantsev also noted that the Fans House will be located in South Korea's east coast city of Gangneung, next to the Olympic park, where competitions in figure-skating, short track, curling and speed skating are scheduled to take place.