IOC releases Olympic kit requirements for Russian athletes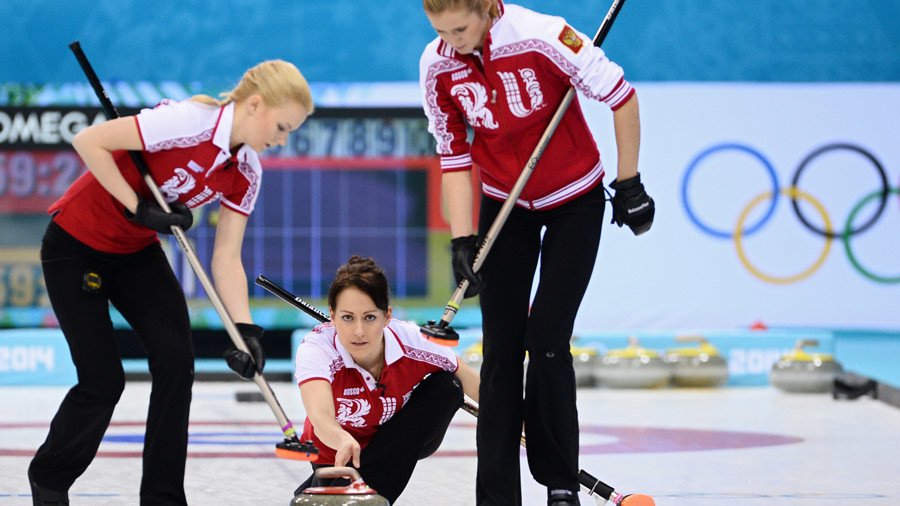 The International Olympic Committee (IOC) has released a set of requirements related to "uniforms, accessories and equipment" for Russian athletes competing at the 2018 PyeongChang Games under a neutral flag.
Following a meeting with members of the suspended Russian Olympic Committee (ROC), the IOC published a list of kit instructions for Russian team members who compete in South Korea under the name "Olympic Athlete from Russia."
Two weeks ago, the IOC barred Russia from the 2018 Olympics and suspended the ROC as punishment for alleged "systematic state-sponsored doping," adding, however, it would grant Olympic entry to individual athletes who have not been convicted of doping.
Those athletes, however, will not be permitted to display their national affiliation, as Russian emblems and symbols, including the flag and anthem, will be banned in PyeongChang.
Athletes who are approved to take part in the 2018 Olympics by a specially appointed doping review panel will wear uniforms and equipment displaying the signs "OAR" and "Olympic Athlete from Russia," which will be used instead of the traditional inscriptions "RUS" and "Russia."
Russian officials who attend the Games are also required to wear uniform with the "OAR" logo.
The IOC statement noted that the word "Russia" should have an equivalent size with the words "Olympic Athlete from," and that all national emblems, including the double-headed eagle, which is the country's coat of arms, must be replaced with the neutral "OAR" logo.
Olympic kit designers have been obliged to make the uniform in single or dual colors and print all the inscriptions in English. The colors used in the Olympic uniform do not necessarily have to be chosen from the Russian white, blue and red flag, but kit combinations cannot form the Russian tricolor and the "OAR" logo must not include a third color.
All uniform, accessories and equipment designs must be revised and approved by the Olympic governing body, and any athlete who displays national identification design elements will be sanctioned by the IOC.
READ MORE: 'This is your last opportunity' – IPC to Russian Paralympic Committee
Last week, the Russian Olympic Assembly voted unanimously to take part in the 2018 Olympics under a neutral flag, rejecting the idea of boycotting the Games in response to the IOC decision to ban Russia. ROC chief Alexander Zhukov said that the organization had "taken the blow itself to give athletes the chance to fulfill their Olympic dreams."
You can share this story on social media: