IOC bans 11 Russians for life over alleged Sochi Games doping violations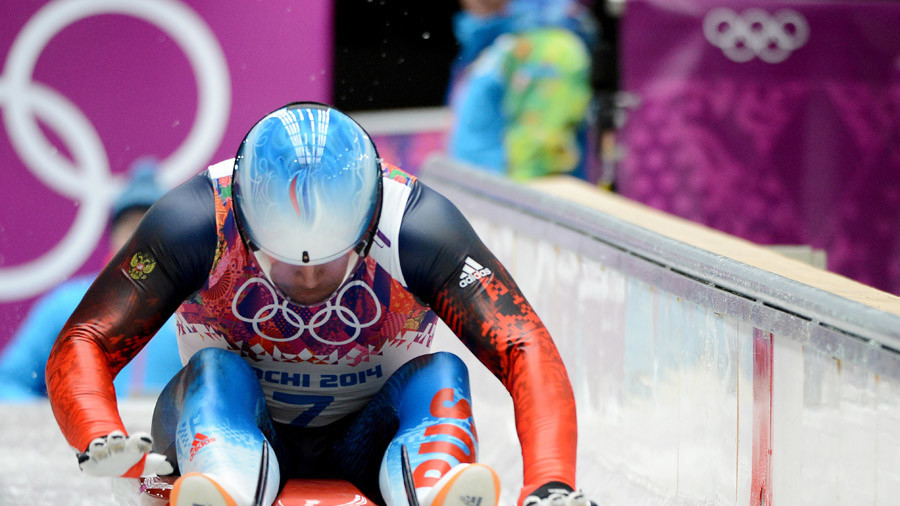 The International Olympic Committee has banned 11 Russian athletes for life over alleged doping violations at the Sochi Games in 2014.
The Olympic governing body announced on Friday it had banned the athletes based on findings from the Oswald Commission, which is looking into alleged doping violations at the 2014 Winter Games held in Russia.
Among those sanctioned are Tatyana Ivanova and Albert Demchenko, who won silver medals in luge events at Sochi, and cross-country skiers Nikita Kryukov and Alexander Bessmertnykh, also silver medalists in Sochi.
READ MORE: IOC releases Olympic kit requirements for Russian athletes
Speed skaters Ivan Skobrev, who won silver and bronze medals at the Vancouver 2010 Games, and Artem Kuznetsov were also sanctioned.
Cross-country skier Natalia Matveeva, bobsledders Liudmila Udobkina and Maxim Belugin, and members of the Russian female ice hockey team Tatiana Burina and Anna Shchukina have also been banned.
The results of the athletes will be annuled, and those who won medals will have them stripped.
The steps are the latest from the IOC in a growing list of sanctions against Russian athletes who competed in Sochi.
Earlier in December, Russia was banned from next year's Winter Games in PyeongChang, South Korea, although 'clean' athletes will be allowed to compete under a neutral flag.
Investigations into allegations of Russian doping at the Sochi Games are ongoing, and the IOC noted in its statement that "to date, the number of cases opened by the Disciplinary Commission has reached 46 after additional findings from the re-analyses.
"All 46 of them have been handled, of which three have been filed. As some investigations are still ongoing (notably the forensic analysis of the bottles), it cannot be excluded that there might be new elements that would justify opening further new cases and holding more hearings."
Russia denies allegations of state-sponsored doping of its athletes, and has questioned the reliability of whistleblowers behind many of the claims, including former head of the Moscow Anti-Doping Laboratory Grigory Rodchenkov.
At his annual media press conference earlier in December, Russian President Vladimir Putin said that mistakes had been made in appointing Rodchenkov, but said the claims of state-level doping were largely politicized.
The Oswald Commission grew out of the McLaren Report, which was commissioned by the World Anti-Doping Agency (WADA) in 2016 and which led to many Russians being barred from competing in that year's Summer Olympics in Rio de Janeiro.
Russian athletes to have been previously sanctioned by the IOC as part of the Oswald Commission include cross-country skier Alexander Legkov, who won gold in Sochi.
Legkov, along with more than 20 other Russian athletes, has vowed to fight the ban at the Court of Arbitration for Sport (CAS).
Russian participation at the 2018 Winter Paralympics is also under threat, after the International Paralympic Committee voted earlier this month to prolong Russia's suspension from the organization. A final decision on participation will be made in January, it said.
You can share this story on social media: