Kickboxer condemns 'sad' request for cash from bullied Keaton Jones' mother
Published time: 12 Dec, 2017 13:44
Edited time: 12 Dec, 2017 20:43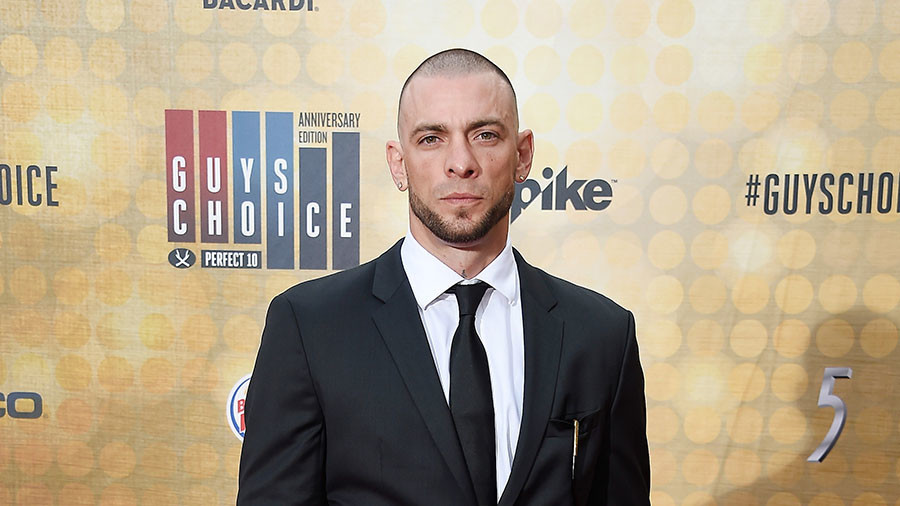 Bellator kickboxer Joe Schilling posted a moving video in which he said he felt "stupid" after reaching out to the mother of bullied child Keaton Jones, only for her to spurn his offer of a trip to LA and instead ask him for hard cash.
A video of Keaton describing to Kimberly his ordeal at the hand of school bullies - who he says poured milk over him at lunch and called him "ugly" - recently went viral. The heartbreaking clip garnered more than 20 million views after being posted by the mom-of-three to her Facebook page.
In response, a wave of sports celebrities rallied to offer the boy messages of support and exclusive presents. They included UFC chief Dana White, who offered to bring Keaton to the promotion's Las Vegas headquarters to "hang out" and meet fighters.
Actor Chris Evans also proposed to bring the middle schooler to the Avengers premiere in LA next year. Justin Bieber, Katy Perry and Gal Gadot were also on hand to send their sympathies.
However, when fighter Joe Schilling reached out to help Keaton through his mother, he says he was saddened by her refusal to accept a trip to Los Angeles to attend a top Bellator event, instead insisting on money.
"I feel pretty stupid right now, people. I was pretty moved by Keaton Jones' video, so I reached out to his mom and was going to bring him out to LA for a Bellator event that's coming up - big show - introduce him to fighters, and be his friend. And she just wants money," Schilling says in the video, which has been shared on Twitter.
"She just wants me to share her GoFundMe account and I asked what the GoFundMe account is for. And she said 'Oh well, you know, Christmas is coming and I'm a single mother and blah blah blah, money's tight, whatever.' That's not... you make your own judgment on that. Sad," a visibly upset Schilling adds.
Aside from the video, screenshots of an Instagram direct message exchange between Schilling and a user purporting to be Kimberly allegedly shows her using racist language when pleading with Schilling for help.
Schilling accuses the mother of using her son's pain "as a platform," to which she replies: "What happened to us whites sticking together and helping one of [sic] another against the predator?"
However, Kimberly has denied ever having any contact with the fighter, saying the GoFundMe pages do not belong to her. On Monday, a PayPal account was launched and announced on the Instagram account KimberlyJones_38, requesting donations from well-wishers.
"I did not tell him that I would rather have donations instead of the help from celebrities," Jones said in an Instagram direct message, Fox News reported. One of the GoFundMe pages had received $60,000 in donations before being closed.
The owner of that account reportedly does not know Kimberly. A second, reportedly set up personally by the mother, has been shut down due to fraud concerns, according to TMZ.
Keaton's older sister, Lakyn Jones, was quick to defend her mother and denounce the authenticity of the Instagram account. Lakyn, who has a large Twitter following numbering over 47,700, tweeted: "The Instagram KimberlyJones_38 is NOT my mom. She has a private Instagram and hasn't talked to anyone. We haven't received any money and don't plan on it. The GoFundMe's aren't by any of us."
The Instagram KimberlyJones_38 is NOT my mom. She has a private Instagram and hasn't talked to anyone. We haven't received any money and don't plan on it. The gofundme's aren't by any of us.

— Lakyn 🎄 (@Lakyn_Jones) December 11, 2017
Kimberley also took to social media to defend herself from the accusations. "I love my kids: Ya'll people do not know me or my family," Jones wrote on Instagram. "Did y'all know that my son Keaton was spit on in school, picked on by teachers, that supposed to be there for him??? I'm guessing y'all didn't because y'all wanna steady judge me and say I'm using him for money that's false."
Images later surfaced of Kimberly posing with the Confederate flag, leading to rumors that Keaton may have used racial language or behavior at school, mirroring learned behavior from home. However, the rumors have not been confirmed.
That viral video of #KeatonJones talking about being bullied is heartbreaking, and I feel sympathetic towards that child.
But his mom, Kimberly on the other hand, is a suspected racist who makes very problematic posts bullying Black protesters #TheIronypic.twitter.com/NUhidunP8z

— Tariq Nasheed (@tariqnasheed) December 11, 2017
Schilling has since taken to Instagram to urge any well-wishers inspired by Keaton's video to instead donate to a "legitimate" anti-bullying campaign website.
"Look, there is a lot of stuff going on. We all were moved by the video of a kid dealing with being bullied. We all felt some type of way and wanted to help him. If you really care about kids dealing with this crap and want to donate I suggest donating to this organization. They are legit," he wrote.