'Highly politicized attack on Russia ' – banned skeleton athlete on IOC decision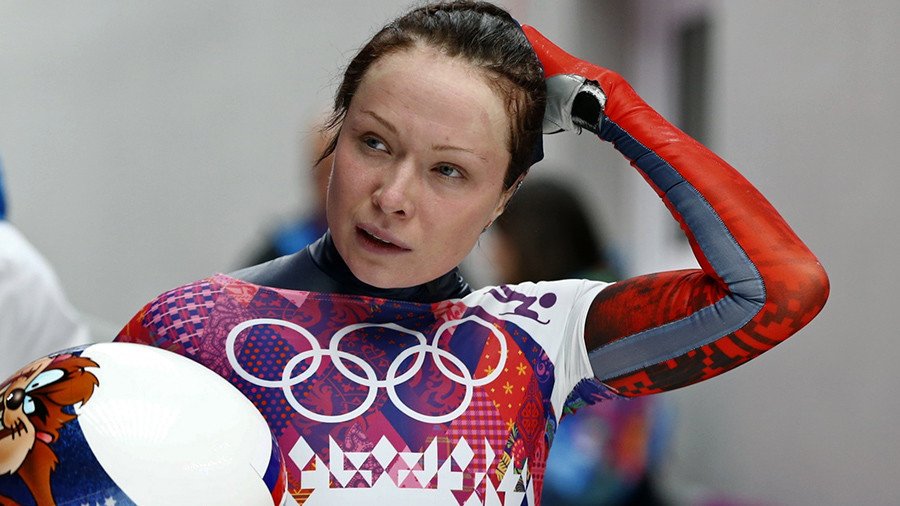 Russian Olympic skeleton team member Olga Potylitsina, one of the four athletes recently banned by the International Olympic Committee (IOC) from competing in any future Winter Games, spoke to RT to give her take on the situation.
On Wednesday, the IOC handed life bans to four Russian skeleton athletes, including Sochi Olympic champion Aleksandr Tretyakov, and stripped them of the results from the 2014 Winter Games.
READ MORE: IOC disqualifies 4 Russian skeleton athletes, strips Russia of more Olympic medals
The Olympic governing body disqualified the representatives of the Russian team for "anti-doping rule violations" without specifying, however, what kind of doping violation the athletes had committed.
"Elena Nikitina, Maria Orlova, Olga Potylitsina and Aleksandr Tretiakov are found to have committed anti-doping rule violations pursuant to Article 2 of The International Olympic Committee Anti-Doping Rules" and are "disqualified from the events in which they participated," read an official statement on the IOC's website.
We spoke to 28-year-old Krasnoyarsk native Potylitsina to find out what is happening with the skeleton team and what steps can be taken to solve the ongoing situation.
RT: When and where did you learn about your ban?
Olga Potylitsina: On Wednesday at 3pm Moscow time. I got a call from an unknown number and was asked to comment on my own disqualification. I was in a cafe with my friend and was completely unaware of what was happening. Then I was told about everything and the news was absolutely unexpected for me. The phone calls were following one after another, and later I was contacted by the Bobsleigh Federation management.
RT: What is your take on the situation now, one day after the verdict was announced?
OP: It hurts. I want to scream to prove that I'm innocent. Now my relatives, friends, journalists are calling me and asking identical questions. I'm constantly replaying the situation in my head. Just think about it – a life ban! Even people who were caught up using doping are returning to sport after their suspensions. But we were handed life bans. I don't understand why the IOC took such a decision.
RT: Surely you've already discussed the situation with other banned teammates – Aleksandr Tretyakov, Elena Nikitina and Maria Orlova. What do they say?
OP: I haven't talked to them much, but the guys are shocked. It's more difficult for Tretyakov and Nikitina, I suppose, because they are now competing at the World Cup. And now they have to watch how their Sochi medals will be handed to their rivals, how Martin Dukurs, who finished second in Sochi right behind Tretyakov, is receiving congratulations in the locker room. I can't even imagine how difficult it is for the guys because even I'm blown away.
RT: Do you think that Tretyakov and Nikitina will return their medals?
OP: At first we need to clarify the situation and then to think about the medal returning process. I have no friends among athletes who have faced a similar situation. Basically there has never been a doping case in skeleton.
RT: The Denis Oswald Commission has not presented direct evidence of your or your teammates' violations. What is your take on that?
OP: There is no evidence of Russian athletes' fault, and I have no idea how the IOC plans to prove it. In fact, all accusations have been built on the words of one single person, Grigory Rodchenkov. In my opinion, the Oswald Commission should have viewed every athlete's case individually. But all hearings were conducted in accordance with one scenario, our cases were heard all together. There was a feeling that the hearings were just a mere formality, and the decisions had been taken beforehand. Judging by the fact that there was speculation about Russia's participation in PyeongChang [in South Korea in 2018] under a neutral flag, it can be called an attack on the country. The situation is highly politicized.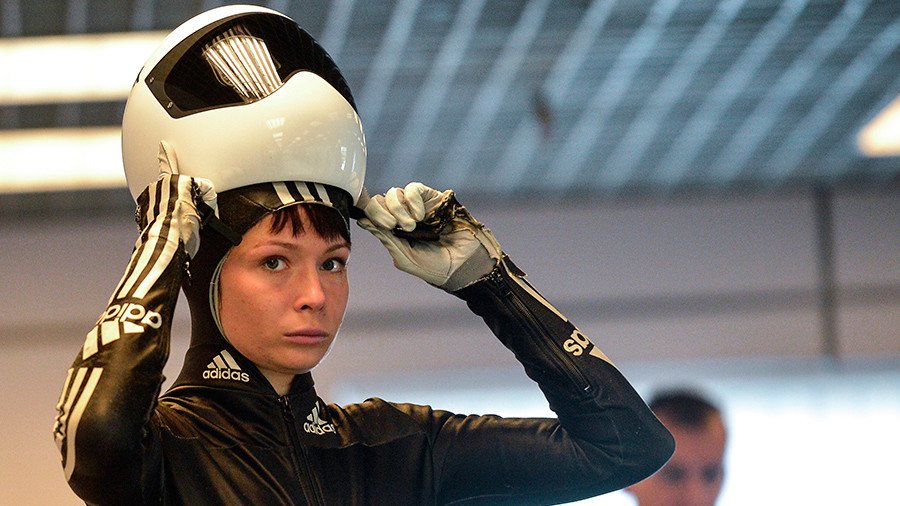 RT: How are you planning to defend your interests? Will you file an appeal with the Court of Arbitration for Sport (CAS)?
OP: Of course. The truth is on our side. We didn't do anything wrong and will protect our rights. Now we will collect all the documents to file appeals to CAS and other civilian courts. Together with the Bobsleigh Federation we will fight till the end to prove our innocence. We will do everything possible to make the truth be heard to drop unfair accusations.
RT: You haven't competed in World Cup events since February of 2016 and you were unlikely to participate at the PyeongChang Games. Have you thought of retirement considering the IOC's latest decision?
OP: I had an injury, that's why last season I took part only in the Intercontinental Cup. Nevertheless, according to the national Bobsleigh Federation, I am the third ranked (female) skeleton athlete in Russia after Nikitina and Orlova, which gives me an opportunity to replace one of them at the World Cup stages and the Olympic Games. Roster rotations were foreseen after three North American World Cup stages. I did everything to compete at the Olympic Games. If we are vindicated, I will have a chance to go to PyeongChang.
You can share this story on social media: