IOC disqualifies 4 Russian skeleton athletes, strips Russia of more Olympic medals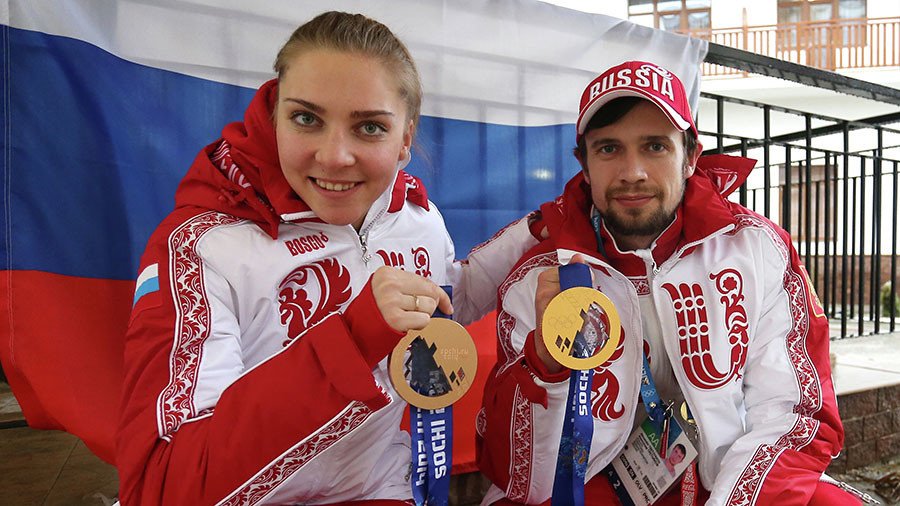 The International Olympic Committee (IOC) has stripped Russia of two more Olympic medals following disqualification of 4 skeleton athletes.
Four Russian skeleton athletes, including Sochi Olympic champion, Aleksandr Tretyakov, have been slapped with life bans from competing in any future Winter Games and stripped of results demonstrated in Sochi.
The IOC has ruled out to disqualify four representatives of the Russian skeleton team for "anti-doping rule violations" without specifying, however, what kind of doping violation the athletes have committed.
READ MORE: 'Living on a volcano': IOC-banned Russian skiers talk about life as 'pawns in political game'
"Elena Nikitina, Maria Orlova, Olga Potylitsina and Aleksandr Tretiakov are found to have committed anti-doping rule violations pursuant to Article 2 of The International Olympic Committee Anti-Doping Rules" and are "disqualified from the events in which they participated," read an official statement on IOC's website.
"In addition, the four athletes are declared ineligible to be accredited in any capacity for all editions of the Games of the Olympiad and the Olympic Winter Games subsequent to the Olympic Winter Games Sochi 2014," the IOC stated, adding that reasons for these "decisions will be communicated in due course."
Tretyakov, who prevailed in the men's skeleton event in Sochi, has been deprived of his Olympic title following the decision to annul his victorious record. While Elena Nikitina has been stripped of her bronze medal.
The verdict regarding Russian skeleton athletes was delivered on the basis of the findings provided by the Oswald Commission, sanctioned by the IOC to investigate the alleged doping violations by individual Russian athletes.
Following the publication of the McLaren report, the IOC opened proceedings against 28 Russian athletes indicated in the document, which are now being heard by the Oswald Commission.
READ MORE: 'I'll be afraid of tests if Russians are banned for nothing but scratch marks' – Bjorndalen
Earlier this month the IOC handed life bans to six Russian skiers, including Olympic gold medalist Alexander Legkov and the three-time Olympic runner-up Maxim Vylegzhanin, prohibiting them to participate in Winter Games starting with the 2018 PyeongChang Olympics.
It's still remains unclear whether the entire Russian Olympic squad will be allowed to perform at the upcoming Games in South Korea. The IOC will take the decision regarding Russia's participation at the Executive Board meeting set for December 5.
You can share this story on social media: