Russia slides to 2nd in unofficial Sochi Olympics medal tally after 2 bobsled golds taken away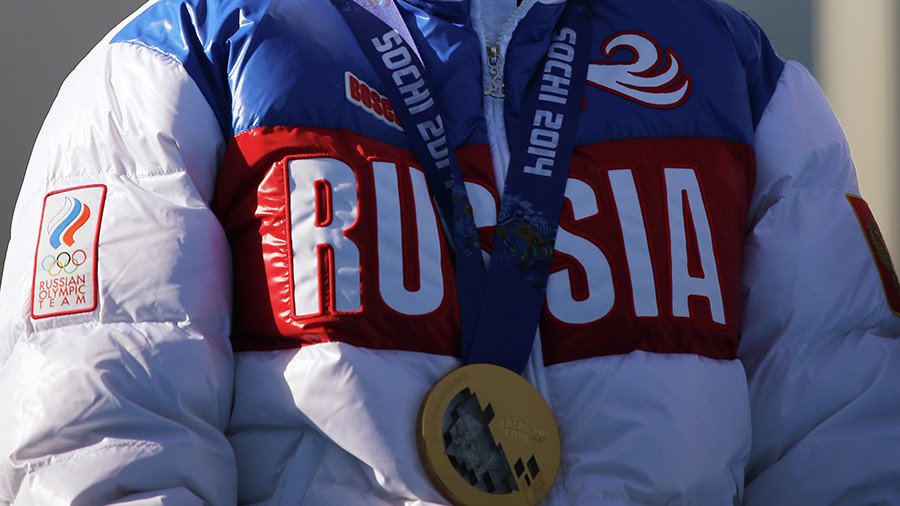 Russia has lost first place in the overall medal count of the 2014 Winter Olympics in Sochi after the country was deprived of two gold medals in bobsled by the International Olympic Committee.
Russia topped the overall medal table in Sochi with 13 gold, 11 silver and 9 bronze medals, while Norway finished the Games in second place with 11 gold, 5 silver and 10 bronze medals, followed by Canada and the US.
READ MORE: 'People have been brainwashed that Russia is to blame for everything' – Russian Deputy PM Mutko
On Friday, the International Olympic Committee (IOC) said that Russian bobsledder Aleksandr Zubkov had been stripped of his two 2014 gold medals for violation of anti-doping regulations. Zubkov, who is already retired from the sport and now heads the Russian Bobsleigh Federation, has been also handed a life ban from the Olympics.
The Russian bobsledder won both the two- and four-man events at the Sochi Games, and also claimed silver and bronze Olympic medals at Turin 2006 and Vancouver 2010 respectively.
Following last year's World Anti-Doping Agency (WADA) investigation into alleged doping violations by Team Russia at the Sochi Games, the IOC created two separate commissions to cross-check the samples taken from Russian athletes and verify the claims of the Russian government's meddling with the anti-doping system. Based on their findings, Russia had been previously stripped of six Sochi medals, including four medals in ski racing and two in skeleton.
Zubkov said that he was ready for the negative IOC ruling as the Russian athletes are being deprived of their medals under the same template. "They take out our best athletes without having any proof. We're not going to stop. We'll be defending our good names in all organizations, starting from the Court of Arbitration for Sport and finishing with the civil courts," he said.
"I'm innocent. I'm a clean athlete just like my other teammates. I see a political component in everything that's happening. Everything that is being done is being done for the sake of certain countries. Somebody wants to put the strongest team – Russia – out of the way before the Olympics (PyeongChang 2018)," Zubkov said.
Russia's Bobsleigh Federation insisted that its athletes were innocent and said that it's going to appeal the IOC ruling at the Court of Arbitration for Sport (CAS) in Lausanne as well as in civil courts.
"The decision to annul the results of Aleksandr Zubkov and Olga Stulneva came as no surprise. In the current conditions, any other decision would've been a miracle," Anna Makarova, the federation's spokeswoman, said as cited by TASS.
You can share this story on social media: