'People have been brainwashed that Russia is to blame for everything' – Russian Deputy PM Mutko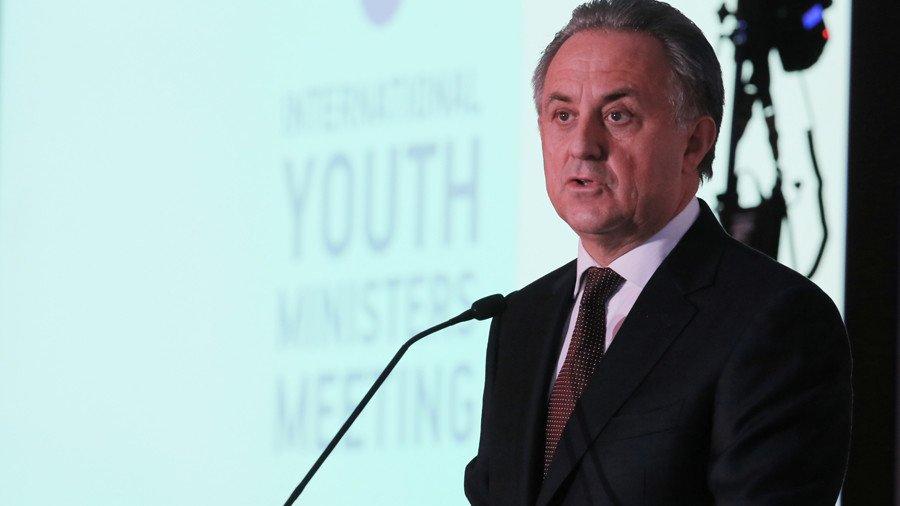 Russian Deputy Prime Minister Vitaly Mutko says part of the blame for the doping scandal in Sochi lies with the World Anti-Doping Agency (WADA) and the International Olympic Committee (IOC), whose role it is to prevent doping activities.
"People have been brainwashed that all guilt lies with Russia, nobody remembers about WADA's and the IOC's responsibility," Mutko told R-Sport on Thursday.
"It is us who should ask WADA, whose 22 representatives worked in Sochi's laboratory, what did they do there? Were they asleep?"
"Twenty doping officers took doping probes. So check those people, who were responsible for taking the samples. Who took Alexander Legkov's doping test? Let them answer why they closed the probe with just six, not 15 clicks? It all indicates that there is no irrefutable evidence of athletes' guilt, but the [Oswald] Commission's conclusions are considered to be a priori correct."
The IOC Disciplinary Commission, chaired by Denis Oswald, has been examining evidence of alleged doping violations by 28 Russian team members, which were indicated in the McLaren report. On the basis of the Commission's findings, the IOC has already handed life bans to six Russian skiers and four skeleton athletes, prohibiting them to take part in any future Olympic Games.
Last week, the WADA ruled that the Russian Anti-Doping Agency (RUSADA) was non-compliant with its code. Despite the IOC's statements that this verdict will not affect its decision regarding Russia's entry into the upcoming Winter Games in South Korea, speculation emerged in mass media that the Olympic governing body might impose a blanket ban on the Russian team.
READ MORE: WADA foundation board declares Russian anti-doping agency 'non-compliant' with international code
Two weeks ago, the New York Times reported that the Russian national anthem and flag might be banned at the Winter Olympics as a possible punishment for alleged doping violations. Russian officials, however, called the prospect of performing in PyeongChang as neutral athletes unacceptable for the national squad.
The IOC will announce its decision regarding Russia's participation in the 2018 Winter Games at its Executive Board meeting, which is scheduled for December 5.
You can share this story on social media: