Russian football team in project to 'make New Year wishes come true' for young fans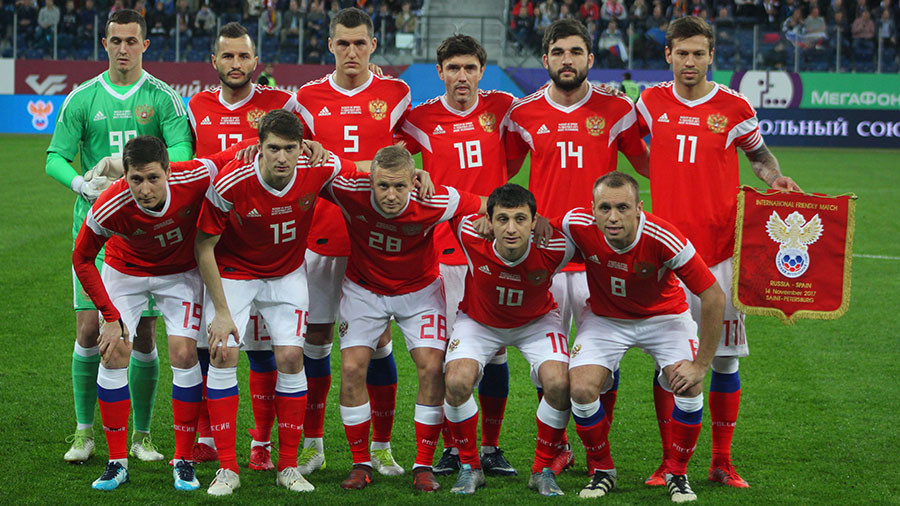 Russia's international footballers aim to make the New Year's wishes of young fans come true in a new initiative of the Russian Football Union (RFU). The project aims to fulfill the dreams of children, with emphasis on those from disadvantaged backgrounds.
Stars of the national team have invited young fans - no older than 14 - to send a letter or video message to their heroes with their personal wishes by December 13, in time for New Year's celebrations. The players will then pick the "most touching" dreams and set about making them come true.
Lokomotiv Moscow's Miranchuk twins – Aleksei and Anton – are two of the fastest rising stars in Russian football. Sbornaya's sibling midfield pairing are taking part in the project in the hope they can replicate some of the joy they themselves experienced as youngsters.
"Who doesn't like New Year!? For children it's their favourite holiday. Everybody loves presents under the tree!" Aleksey said.
"I remember me and my brother in childhood dreamed of finding a Ronaldinho shirt there. When we found one, we were really happy! Now we want to make other young boys and girls happy."
Other footballers taking part in the project include Georgi Dzhikiya, Aleksandr Golovkin, Andrei Lunev, Dmitry Tarasov, Ilya Kutepov, Daler Kuzyaev, Anton Zabolotny, Magomed Ozdoev, and Evgeniy Chernov. Each will choose the most "eye-catching" story.
READ MORE: FIFA announce star-studded World Cup final draw for Kremlin ceremony
The players took part in a special video as part of the initiative, in which they share their own childhood dreams and also encourage fans to dream big.
Spartak Moscow defender Georgi Dzhikiya, who recently signed a new contract with the club, thanked the fans for providing that something extra on the pitch. "They often say, that fans are the '12th man' on the pitch. That is true. We want to make our young '12th men' even happier. Together we are a team!" he said.
Spartak keeper Andrei Lunev, who received a head injury recently when playing for Russia in their 3-3 friendly draw with Spain last week, said: "When I was little, I dreamt of a real football, a professional one. Back then it was not possible to get one.
"But, fortunately, times change. And now many dreams are a lot simpler to come true. For us this project is an opportunity to help different children, including those who are disadvantaged."
CSKA Moscow midfielder Aleksandr Golovin, said of the project: "Every child expects Father Christmas to come and give them gifts. This year we are fulfilling the most interesting and touching dreams. We await sincere letters and videos."