Love story shattered by tragic death on ice: figure skaters Ekaterina Gordeeva & Sergei Grinkov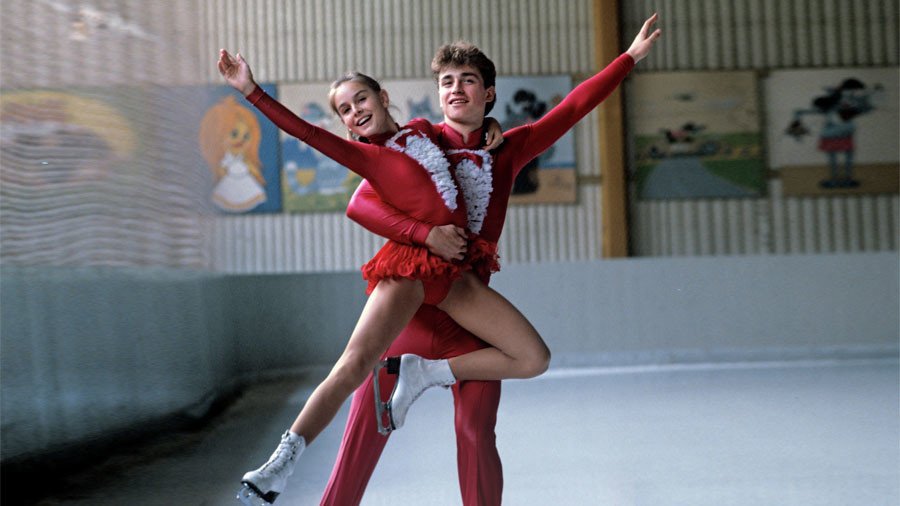 Twenty-two years ago, the world of figure skating was stunned by the death of Russian Olympic champion Sergei Grinkov, who died at a training session in Lake Placid, New York in front of his skating partner and wife Ekaterina Gordeeva.
The tragedy occurred on November 20, 1995 when the couple was rehearsing for a 'Stars on Ice' tour. Sergei was preparing to lift Katia, and even took her hand to perform an element, but suddenly fainted and crashed onto the ice.
The ambulance arrived within five minutes of the accident and doctors tried for half an hour to revive Sergei, but unfortunately their attempts were in vain. The 28-year-old died of a heart attack.
"Before the 1994 Olympics Sergei and I, along with other members of the Russia team underwent full medical examination, which didn't reveal any health problems," Gordeeva said.
"Several months before the tragedy, Sergei passed a blood test, which indicated a high level of cholesterol. But was that fatal? Nobody could have thought the worst. But the specialists who conducted an autopsy stated that the night before the training session, Sergei had suffered a heart attack in his sleep."
Following the death of her husband, Gordeeva, who became a widow and a single mother at the age of 24, refused to find a new partner and continued performing as a single skater in American shows. A year after Sergei's death, she wrote a book, 'My Sergei: a Love Story,' in which she detailed moments of their life on and off the ice.
Both Gordeeva and Grinkov originally dreamed of becoming single skaters, but were later relocated to pair skating as their jumps were not high enough for individual competition. In 1983, the 11-year-old 'Katia,' as Gordeeva was then known, was paired with 14-year-old Grinkov.
They came to prominence in 1985, when they triumphed at the World Junior Figure Skating Championships and finished 6th at the USSR nationals, which was saturated with well-decorated couples who represented the Soviet Union at the international level.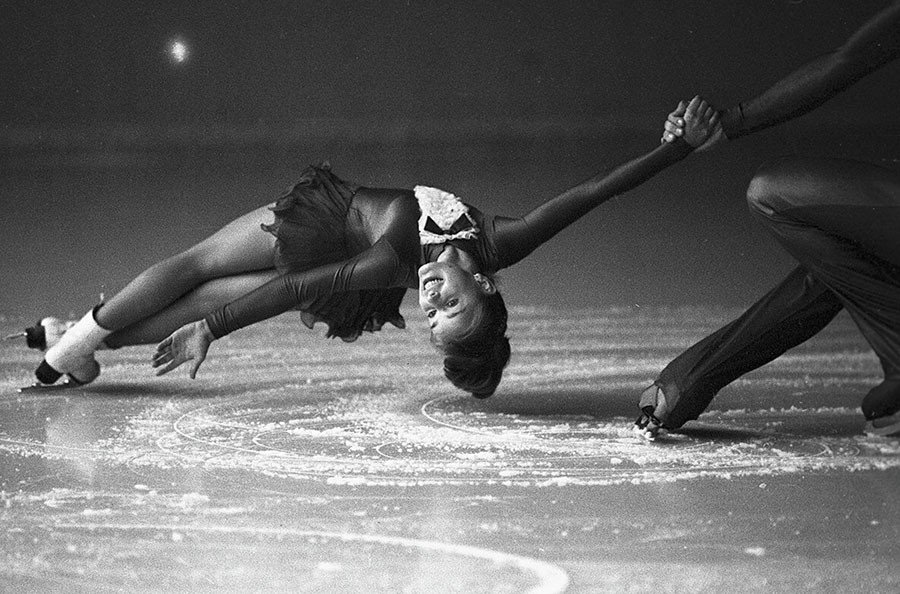 The legendary coach Stanislav Zhuk, who immediately recognized their talent, invited the promising pair to train under his guidance. One year later, Gordeeva and Grinkov took silver at the 1986 USSR figure-skating championship, earning a spot on the national team. Their first appearance at senior level was victorious when the skaters clinched their maiden European and world titles. Gordeeva, just 14, became the youngest world champion in figure skating history.
Despite winning their first international awards, the couple was not happy under their coach, alleging that Zhuk drank excessively and overtrained the couple. In her book, Gordeeva remembered their training with Zhuk: "We just proceeded from element to element without feeling, intent only on not making mistakes."
In 1986, after petitioning the Central Red Army Skating Club to remove Zhuk as their coach, Gordeeva and Grinkov started working with Stanislav Leonovich.
One year later, under their new trainer, Leonovich, Gordeeva and Grinkov prevailed in all figure skating events, including the world championships, having established themselves as the uncontested favorites to win the 1988 Olympics in Calgary, Canada.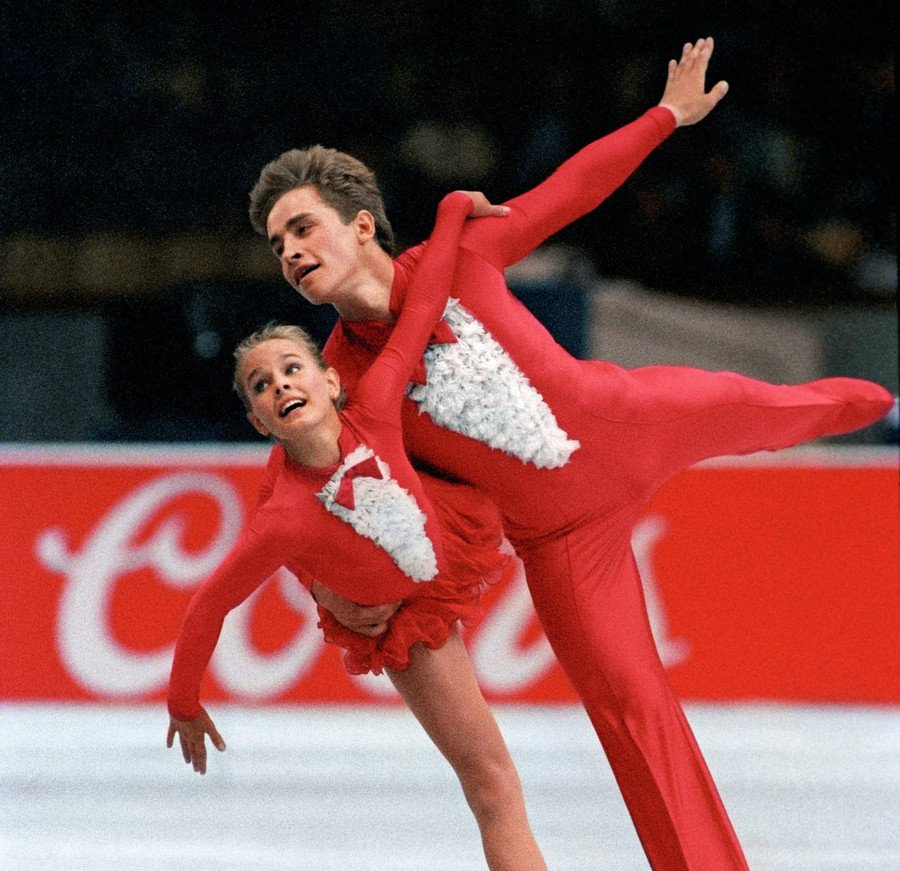 By delivering an immaculate free-skate program, lauded a "masterpiece of figure skating" by sports specialists, the couple clinched Olympic gold. They skated to Mendelssohn's famous 'Wedding March,' and three years later the couple themselves were married in April 1991.
That same year, they entered professional figure skating competitions where they grabbed three World Professional Championships titles, and just one year later Gordeeva gave birth to their daughter Daria in 1992. In 1993, the International Skating Union (ISU) allowed the now professional figure skaters to be reinstated as amateurs to take part in sports events, including the Olympic Games.
Gordeeva and Grinkov relished the chance of returning to amateur sport and successfully regained their Olympic crown in Lillehammer in 1994, cementing their status as the world's strongest figure skating couple. During their illustrious career, the pair took an impressive two Olympic golds, four world championship titles, and three continental trophies.
They would have continued skating together had it not been for Grinkov's untimely death. Six years after Grinkov's tragic passing, Gordeeva did again find happiness when she married 1998 Olympic champion Ilia Kulik, with whom she has one daughter, Elizaveta.
You can share this story on social media: