Companies threaten to pull NFL advertising if network continues to cover protests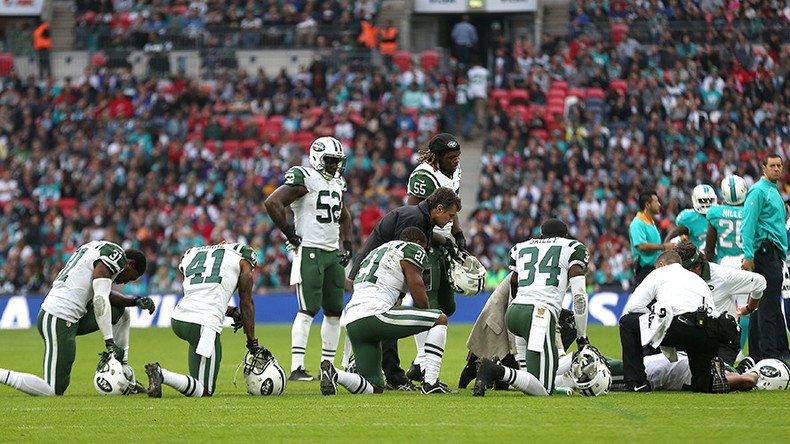 Major companies are ready to terminate their TV advertising partnership with the NFL should broadcaster NBCUniversal (NBCU) continue its coverage of the national anthem protests.
Linda Yaccarino, chairman of advertising sales and client partnerships for NBCU, said several companies had threatened to pull commercials should the channel continue to cover pre-game kneeling protests, which she believes have hurt ratings this year.
"There is a list of advertisers that have made themselves very clear: 'If you continue to cover the political coverage of the issue, we will not be part of the NFL,'" Yaccarino said.
"Think about it – they have half the country that is cheering about that and half the country that is emailing them saying, 'Don't do that.' That's a real thing," she added.
Yaccarino said that although she has no evidence to prove anthem protests have led to the decline in ratings, she believes there is a strong connection between the two issues. "I don't think there's any way to prove it, but I do think it has affected the ratings," she said.
NFL TV ratings dropped by 5 percent compared with figures from last year and by 18 percent compared with the 2015 season. The dip, however, has not affected advertisers' spending on NFL games, which increased by 2 percent from last year.
Last week, official NFL sponsor Papa John's Pizza blamed widespread national anthem protests for the company's sales downturn.
Papa John's CEO John Schnatter criticized the league for its inability to resolve the controversy surrounding the anthem protests issue, which he said had led to the company's sales slump.
READ MORE: Pizza companies reject Papa John's criticism of NFL over sales downturn
"The NFL has hurt us by not resolving the current debacle. We are disappointed the NFL and its leadership did not resolve this," Schnatter said last Wednesday. "Leadership starts at the top, and this is an example of poor leadership."
The kneeling protests movement was sparked by the former San Francisco 49ers quarterback, Colin Kaepernick, who refused to stand for the national anthem last season in protest at what he perceived as racial injustice in America.
You can share this story on social media: