NFL star Zach Miller thanks surgeons for saving his leg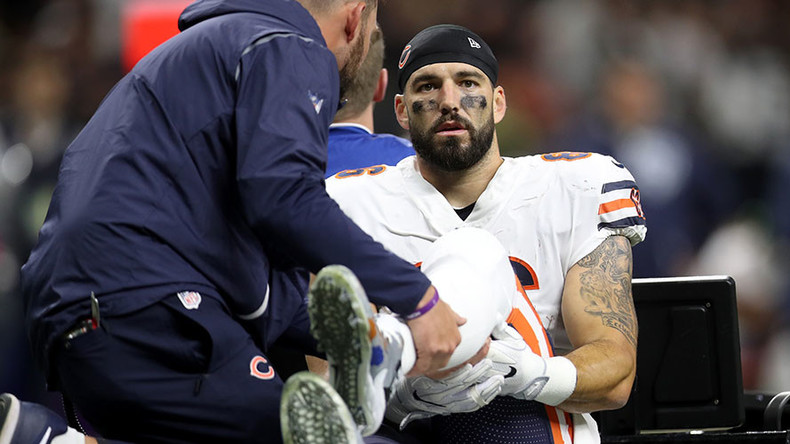 Chicago Bears tight end Zach Miller has thanked medical staff for saving his left leg after the NFL star's horrific injury in a recent game at New Orleans Saints.
Miller posted a heartfelt note on his Twitter page in which he thanked fans, staff and players at the Bears, and the medical team that operated on his left leg following his knee dislocation during the game in New Orleans on Sunday October 29.
There were fears the NFL star, 33, would lose his left leg after the sickening injury he suffered while collecting a pass from Bears quarterback Mitchell Trubisky in the third quarter of the game. He underwent emergency surgery on the same day to repair a damaged artery, with vascular surgeons grafting tissue from his right leg onto the left one.
READ MORE: NFL star Zach Miller has 'successful' surgery to save leg after horror injury
After the operation, Miller had remarkably asked Bears head coach John Fox to tell his teammates to "hang in there" amid a huge outpouring of support for the player.
Miller displayed the same spirit in his latest message, vowing to "do whatever it takes to get back up."
"I understand the challenges ahead, but the amount of love and support is beyond inspiring… I have been down before and I will do whatever it takes to get back up," he said.