Manhood malfunction: Footballer requires 10 stitches to penis after on-field collision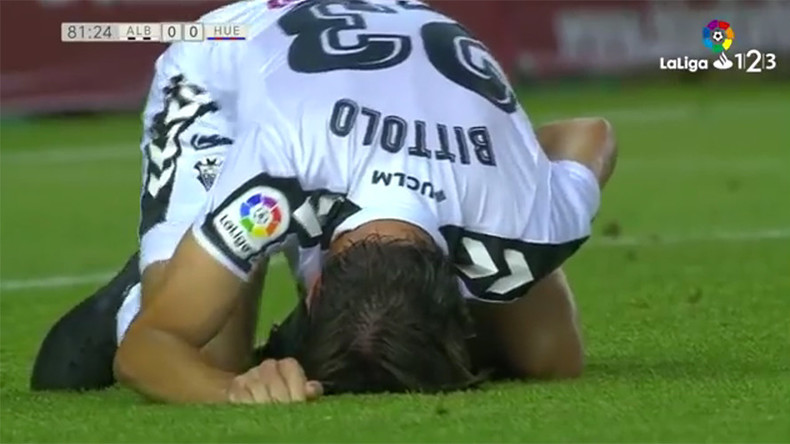 A footballer in Spain's second division has made a remarkable recovery after needing 10 stitches to his manhood when a teammate caught him in the groin with his studs.
Argentine Mariano Bittolo, who plays as a defender for Segunda Division outfit Albacete, received the eye-watering injury while defending a cross in the goalless draw at home to Huesca on Saturday.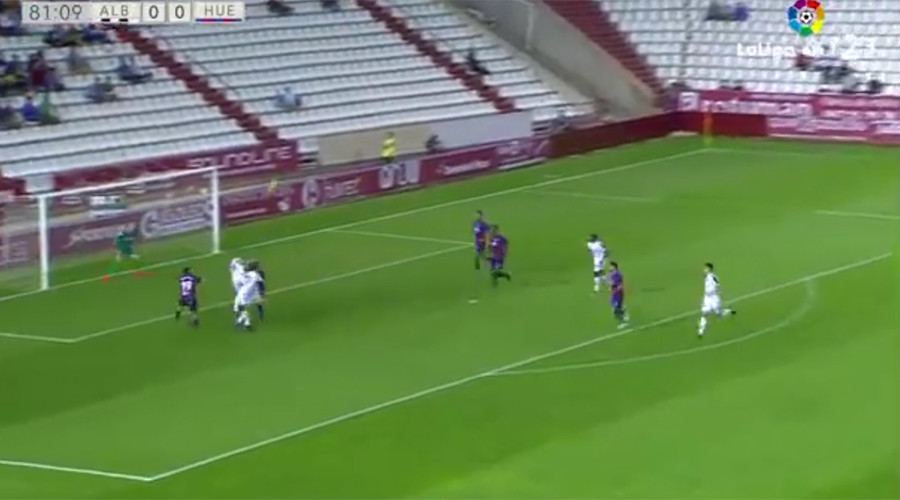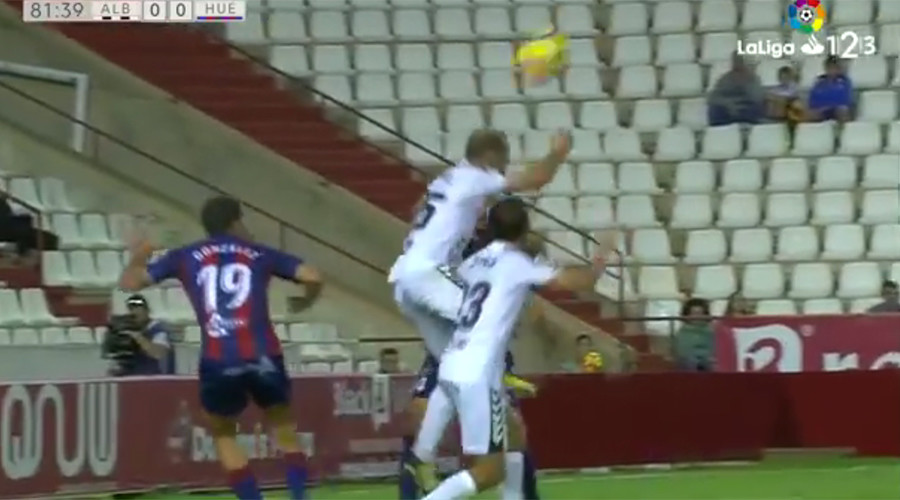 As teammate Roman Zozulya rose to head the ball in the penalty area in the 82nd minute, his trailing leg caught Bittolo, who had approached the danger, hesitated and stopped, in a clash that is sure to make every man wince.
A stricken Bittolo was left writhing on the floor in agony and making frantic signals to the bench for attention. It is reported he required 10 stitches to his member, applied immediately after he left the pitch.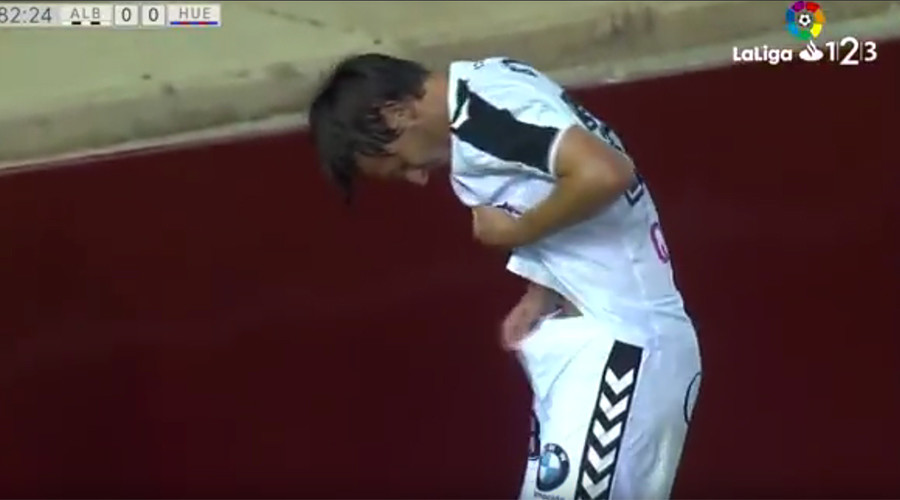 However, despite his current phallic frailty, Bittolo has made a speedy recovery and could even feature in Albacete's clash this weekend against Rayo Vallecano. Coincidentally, Rayo is the former team of the offending Zozulya.
In February, the Ukrainian international made headlines when a proposed move from the club to Real Betis fell through just before the transfer deadline on January 31, after fans of the former protested against his alleged 'neo-Nazi links' in Ukraine.
READ MORE: Spanish team refuse Ukrainian footballer loan after fans protest 'neo-Nazi links'
Supporters took issue with a number of provocative posts on the player's Twitter account which they said were "incompatible with the team's spirit." FIFA in response authorized Zozulya's return to Ukrainian Premier League side Dnipro, where he stated the season.