Soviet double-Olympic champion gymnast accuses 'monster' former teammate of rape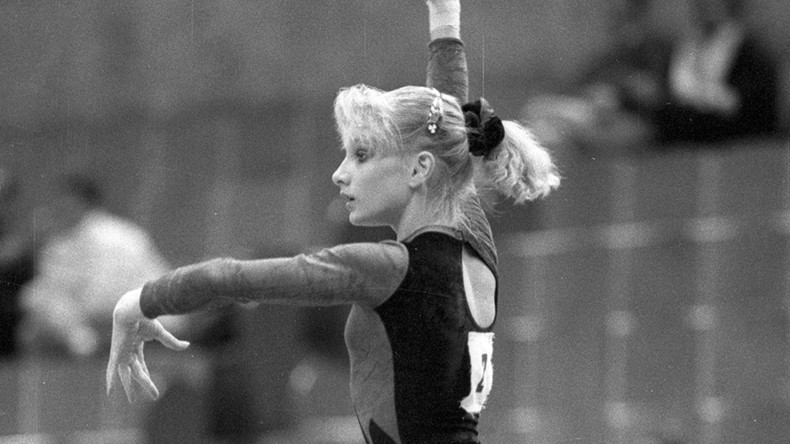 Former Soviet gymnast Tatiana Gutsu has accused her ex-teammate Vitaly Scherbo of raping her during a competition in Stuttgart in 1991 when she was 15.
Barcelona 1992 gold medalist Gutsu, now 41, gave details of the alleged assault in a Facebook post in which she labeled fellow gold medalist Scherbo, who would have been 19 at the time, a "monster" who had kept her in a "prison."
Ukrainian Gutsu also claimed that other Soviet teammates were aware of Scherbo's alleged crimes, but failed to "protect" her and instead covered for him.
"This is me being brave after 27 years," Gutsu, who won team and all-around gold in Barcelona, said in the post, written in broken English.
"Tatyana Toropova who I thought was my friend and a teammate in the National team of USSR thank you for not being brave for me when I need it [sic] you the most to stand, stand up for me and fight for the women rights in such a horrific act, no means no.
"You were there you heard everything you never stand stand up to protect me... Rustam Sharipov [1996 Olympic gold medalist] thank you for being a great body for your friend and not protecting me as a little girl at 15.
"Who rape me in Stuttgart Germany DTB 1991. Vitaly Scherbo. Monster who kept me in my own prison to be afraid for so many years.
"I know you will try to [defend] yourself. But my details are much stronger than your words. I'm strong now [than] ever. You can't [break] me down anymore. This my Cinderella story.
"I survive you and I will supports anyone out there who is afraid to speak out I will try to gain my confidence and straight in myself to help others."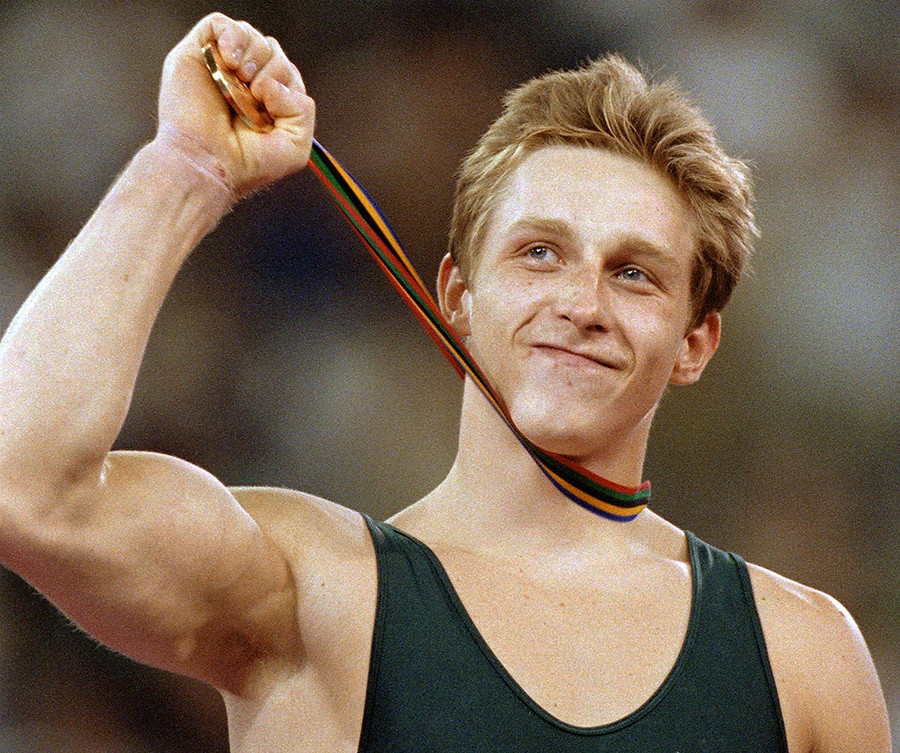 Gutsu and Scherbo represented the Unified Team, comprised of former Soviet athletes after the collapse of the USSR, at the 1992 Games, at which both gymnasts claimed team and all-around titles.
Scherbo, who currently owns a gymnastics school in Las Vegas, went on to add four more golds to his Barcelona medal haul by dominating in the men's pommel horse, rings, vault and parallel bars finals.
Gutsu made the allegations as part of the #MeToo campaign, launched by actress Alyssa Milano, by which women from around the world speak up to share personal experiences of sexual assault.
The campaign began in reaction to the recent scandal involving Harvey Weinstein, in which dozens of Hollywood actresses accused the film producer of sexual harassment.
It has since become a global phenomenon, gaining 65,000 replies to Milano's original tweet, more than 12 million Facebook posts with the hashtag and over 500,000 subsequent tweets.
READ MORE: 'Worse week than Weinstein': Veteran NFL broadcaster sorry for New York Giants' form comment