Legendary Kronk boxing gym destroyed by 'suspicious' fire
Published time: 9 Oct, 2017 12:30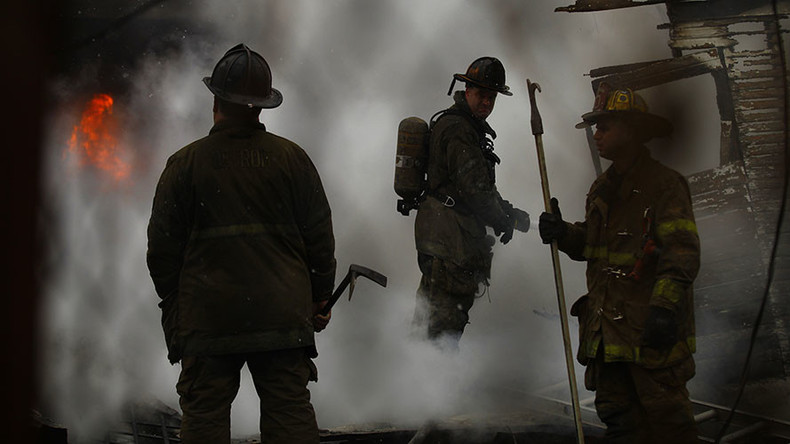 The legendary Kronk boxing gym in Detroit, which has produced Hall of Fame fighters such as Thomas 'Hitman' Hearns, has been destroyed by a fire.
Founded by seminal boxing trainer Emanuel Steward, the gym was vacant at the time of the fire on Saturday evening when firefighters battled in vain for four hours to save the 1920s building after receiving a callout at 9.25pm.
"After trying to battle the way up there, the chief evacuated the building. It was too dangerous to be inside," Deputy Fire Chief Dave Fornell said, the Detroit News reported. "We surrounded the building and then the roof collapsed."
Fornell added that the fire is being treated as suspicious and is under investigation.
@Johnathon_Banks The boxing world hurts over Kronk Gym. A statue of Emmanuel should be erected over the gyms ashes. How do we make it happen

— GenXMediaGroup (@GenXmediaGroup) October 8, 2017
Steward, who passed away in 2012, trained 41 world champions from the gym, including Mark Breland and the tragic Gerald McClellan, and was most well-known in recent times for training heavyweight champion Wladimir Klitschko.
Lennox Lewis, who dominated the heavyweight division in the 1990s and early 2000s, was another of Steward's charges, an the two forged an inseparable partnership during the British fighter's career.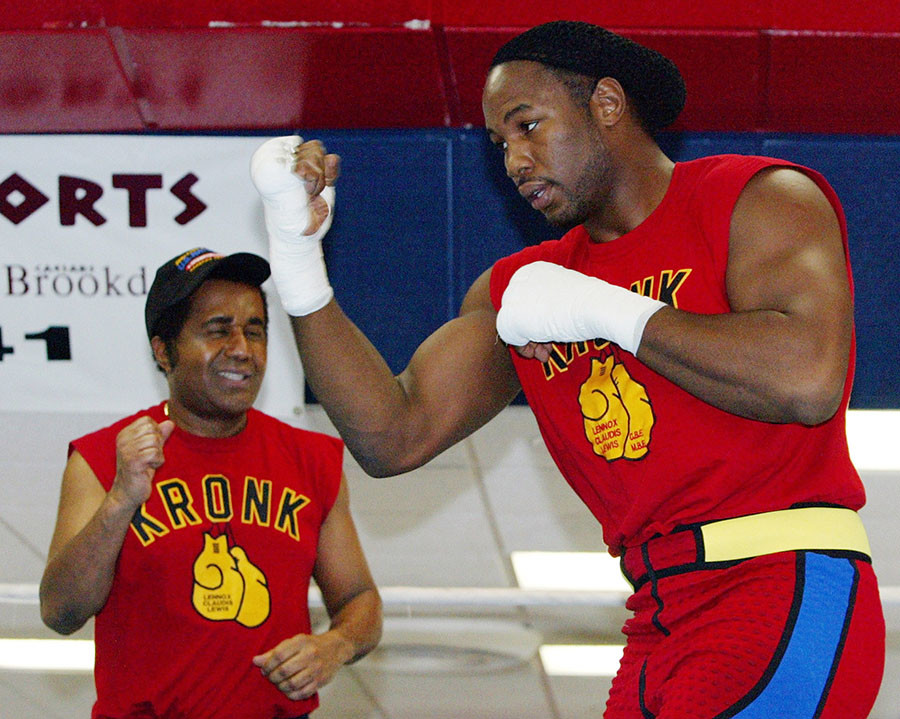 However, his most famous student was five-weight world champion Hearns, who was one of the most feared fighters of his generation and well-liked by fans for his wars with such esteemed greats as Sugar Ray Leonard, Marvin Hagler and Roberto Duran.
Hearns, who trained for three or four hours a day in the old Kronk gym six days a week, visited the building after the fire, and described the scene and event as "pitiful" to the Detroit Free Press.
"It's just sad to see that people didn't value this place like we did," said Hearns, now 58, and who retired with a ring record of 61 wins, five defeats and one draw, with 48 big wins by way of knockout.
"What this building brought for me was a chance at life. I got a chance to become somebody out of this building right here. To see it like this is pitiful — it's really pitiful.
"I hope it meant to Detroit almost as much as it meant to me. This was a safe haven for me," he added.
The Kronk gym became world famous due in large part to its iconic yellow and red logo design, which fighters would have to earn the right to wear.
"My father's heart lived in that gym," said Steward's daughter Sylvia Steward-Williams, who now runs the gym.
"He'd still pay for the (property) even after we moved out because his heart was so much with those kids who wanted that space to train," Steward-Williams said.
"We never expected this. It's devastating, especially since my father passed in October (2012)."