Cam Newton apologizes for sexist comments, reporter says sorry for offensive tweets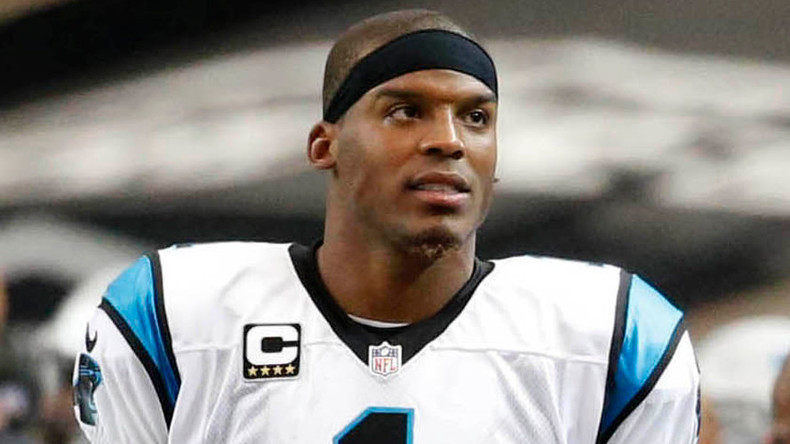 Carolina Panthers quarterback Cam Newton has apologized for sexist remarks he made to a female reporter at a press conference, although the reporter herself was also forced to apologize after it emerged she had used offensive language in tweets.
In a video posted on his Twitter account, Newton admitted his "word choice was extremely degrading and disrespectful to women" and apologized to anyone who took offense at the language he used during a press conference on Wednesday.
Newton received widespread criticism after mocking Jourdan Rodrigue of the Charlotte Observer, who asked the player about the route-running of his teammate Devin Funchess. Newton smiled and giggled before answering the question, stressing it was funny to "hear a woman talking about routes."
In apologizing for the remarks, Newton noted that he has two daughters. "At their age, I try to instill in them that they can do and be anything that they want to be," he said. "The fact that during this process I've already lost sponsors and countless fans, I realized that the joke is really on me."
READ MORE: NFL's Cam Newton in sexism row after mocking female reporter
Following the scandal, things went downhill for the quarterback, as he lost a sponsorship contract with the yoghurt company Dannon, which chose to cut ties with the player.
"We are shocked and disheartened at the behavior and comments of Cam Newton toward Jourdan Rodrigue, which we perceive as sexist and disparaging to all women," Michael Neuwirth, a senior director of external communications for Dannon, said in a statement.
"It is entirely inconsistent with our commitment to fostering equality and inclusion in every workplace. It's simply not O.K. to belittle anyone based on gender."
The 28-year-old native of Atlanta, Georgia, is estimated to have lost about $1 million because of the termination of the contract with the yoghurt maker.
However, as the scandal escalated, Rodrigue herself was discovered to have made comments that were deemed inappropriate by many.
Among other things discovered on her Twitter timeline, during her student years she wrote: "My dad is being super racist as we pass through Navajo land." And in August 2013, the Charlotte Observer reporter tweeted: "He's the best. Racist jokes the whole drive home."
Rodrigue apologized for her comments, saying there was no excuse for her to make such sort of "offensive" remarks.
"I apologize for the offensive tweets from my Twitter account 4/5 years ago. There is no excuse for these tweets and the sentiment behind them. I am deeply sorry and apologize." Rodrigue said in a Twitter statement.