Russia 2018 World Cup ticket applications pass 1.5mn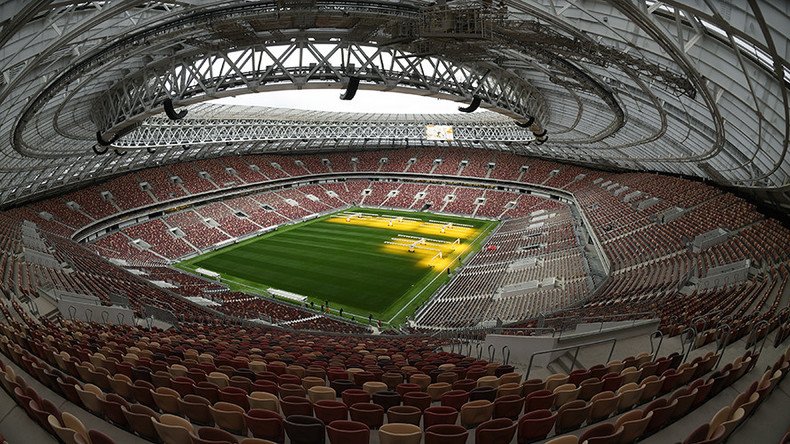 Ticket applications for the FIFA 2018 World Cup Russia have passed 1.5 million with one week left to go of the first phase of sales.
The first stage of ticket sales began at 12:00 Moscow time on Thursday September 14 and will be held through to October 12. Successful applicants will be notified by November 16.
Russian residents accounted for around 70 percent of all applications; Brazil, Mexico, Argentina, USA, Germany, Colombia, China, Israel and England were the other nations making up the top 10 of countries to have applied.
On September 19, FIFA ticketing department head Falk Eller said that nearly 1 million applications had been submitted for the tournament, where interest from abroad stood at 21 percent.
Tickets are divided into Category 1, Category 2, Category 3 and Category 4 price brackets, with Category 1, 2 and 3 including price ranges exclusively for non-Russian residents, ranked most expensive to least expensive. Category 4 includes prices solely available to Russian residents.
Tickets for the final match range from $455 to $1,100 for non-residents. Russian residents will be able to purchase the same tickets for 7,040 rubles ($121), the lowest price in World Cup history.
Around 90,000 applications have been made for the opening game at the newly-renovated Luzhniki Stadium in Moscow and more than 132,000 for the final - held at the same venue - which holds 81,000 spectators.
Luzhniki is one of 12 stadiums in 11 different Russian cities that will host the tournament from June 14 to July 15.
It was also the stage that saw the launch of the official World Cup trophy mammoth tour across 24 Russian cities - from Vladivostok in Russia's Far East to Kaliningrad, the country's most westerly city - and a further 50 cities worldwide over 123 days.
The most recent stop was in the Russian city of Ufa, where just 15,000 of the city's 1.1 million population turned out to catch a glimpse of the trophy.
READ MORE: Putin Pitchside: Russian president kicks off longest World Cup Trophy Tour in history in Moscow
On December 1, the Kremlin in Moscow will host the FIFA draw for the World Cup finals, where the groups for the tournament will be decided.
You can share this story on social media: