Russian F1 driver Kvyat dropped by Toro Rosso 'for next races'
Published time: 26 Sep, 2017 17:32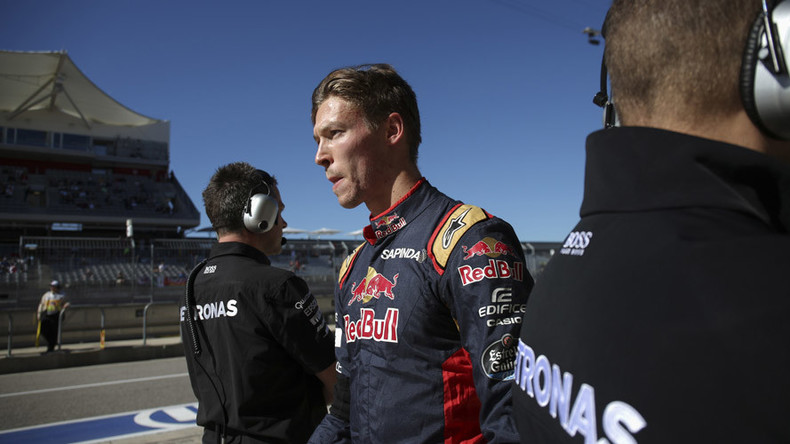 Formula 1 team Toro Rosso has replaced Russian driver Daniil Kvyat with young Frenchman Pierre Gasly "for the next Grands Prix," the team has announced.
It is not clear how many races Kvyat has been dropped for, and a team statement on Tuesday emphasized that the 23-year-old Russian was still in their plans.
However, it could be an ominous sign for Kvyat, who has struggled for form this season, earning just four points from 14 races.
Gasly, 21,won the GP2 series last year, and will aim to seize his chance in the Toro Rosso hotseat during his F1 debut at the Malaysian Grand Prix this weekend.
Toro Rosso boss Franz Tost said that Gasly "deserves" his chance, and that "the driver switch gives us an opportunity to make a more informed decision regarding our 2018 driver choices."
It is further bad news for Kvyat, who was demoted to Toro Rosso from the main Reb Bull team after crashing into German driver Sebastian Vettel at the Russian Grand Prix last season, and will now have to overcome this latest setback.
READ MORE: Kvyat replaced by Verstappen on Red Bull team after Vettel controversies
Kvyat crashed out of the Singapore Grand Prix earlier in September, seemingly hastening his removal from his Toro Rosso seat.