Kvyat replaced by Verstappen on Red Bull team after Vettel controversies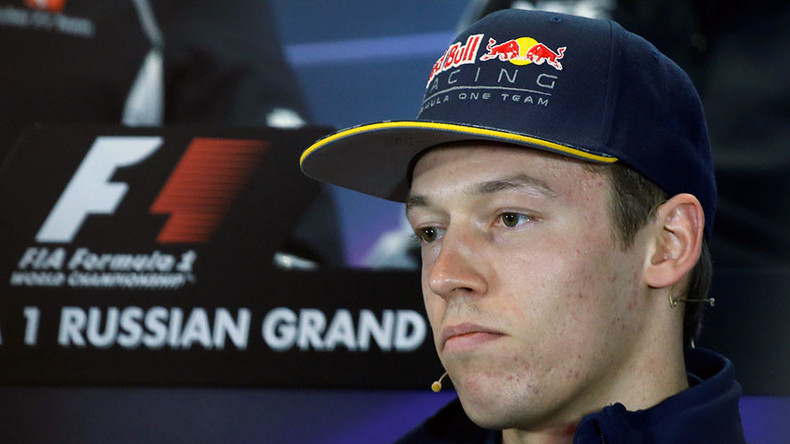 Daniil Kvyat's error-strewn weekend at the Russian Grand Prix has seen him dropped by Red Bull to their junior team Toro Rosso.
Red Bull boss Christian Horner has replaced Kvyat with teenage prodigy Max Vertsappen, after the Russian twice crashed into Ferrari's Sebastian Vettel within two corners at Sochi on Sunday.
READ MORE: Sochi F1 - Rosberg wins 7th in a row
Horner said: "Dany will be able to continue his development at Toro Rosso, in a team that he is familiar with, giving him the chance to regain his form and show his potential."
The 22-year-old replaced Vettel at Red Bull in 2015 after impressing with Toro Rosso during his first year in Formula 1.
Kvyat outscored teammate Daniel Ricciardo in his debut season, but has struggled to keep pace with the Australian this time around.
The Russian driver has clashed with Vettel in his last two races, with the four-time world champion confronting Kvyat in China after being on the receiving end of an aggressive overtaking move that resulted in a collision with Ferrari teammate Kimi Raikkonen.
Sunday's incidents in Sochi led to Vettel's retirement from the race, causing the German to launch an expletive-filled rant over the team radio and a march over to the Red Bull pit area to speak to Horner directly. Horner has now decided to act.
McLaren's Jenson Button expressed his surprise at Kvyat's demotion, offering his support to the Russian driver on Twitter.
Verstappen's promotion comes on the back of an excellent debut year with Toro Rosso.
Both Mercedes and Ferrari are considering adding the 18-year-old to their ranks for 2017, but the Belgian-Dutch driver is focusing on the next phase of his career with Red Bull.
Verstappen said: "The next step in my relatively short career so far is an amazing opportunity.
"I really want to thank Red Bull Racing and Dr Helmut Marko for the confidence they have in me.
"I'll have the chance to learn a lot from the top team that is Red Bull Racing. I'm also looking forward to work with an experienced and proven teammate like Daniel Ricciardo.
"I can't thank all the people at Scuderia Toro Rosso enough for all their hard work.
"Everyone back at the factory in Faenza, and Franz Tost in particular, have made an amazing contribution to get me this far in my career. We've had an amazing time together.
"Together with Red Bull Racing we'll do everything to prepare me as best as possible for my first laps in the RB12 Tag Heuer, next week in Barcelona. I cannot wait for that special moment to happen."
Kvyat, meanwhile, is yet to comment on the move to Toro Rosso.