Sochi F1: Rosberg wins 7th in a row, will he be the next champion?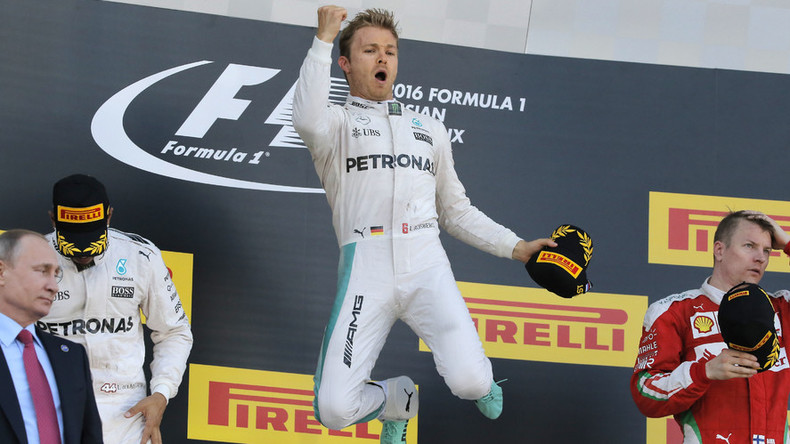 Nico Rosberg led in the Russian Grand Prix from the start and despite pressure from his Mercedes teammate and world champion Lewis Hamilton, Rosberg comfortably closed out the race 25 seconds ahead.
Rosberg has now won seven straight races including the last three of the previous season. Formula 1 history is on Rosberg's side - all the other drivers who have won seven races in row have gone on to win the drivers' championship.
Despite Rosberg's win coming across two seasons, another stat also highlights his chances - four other drivers have won the first four races of a Formula 1 season and all went on to become world champions.
Rosberg's ice-cool racing temperament and the fact that Mercedes is leaps and bounds ahead of the other cars on the grid means it will take a serious problem with the car or a series of colossal mistakes by Rosberg for him to lose from this position - and both seem very unlikely.
Rosberg was magnanimous after the win:
"It's been an awesome weekend, the car has been fantastic. Very happy - and thanks to all of you in Russia who have come here. It's been a great weekend!
"Great job from Lewis to come up to second so quickly. I was always aware of where he was…
"It's four races from 21. Lewis is going to come back of course, so early days. I'm just taking it race by race, and just win races."
His teammate Lewis Hamilton did well to battle back to the front of the pack after starting in 10th place on the grid, and at one stage a burst of impressive driving saw him cut Rosberg's lead down to 7.7 seconds. However, a water pressure issue in his engine caused him to ease off, and he eventually had to settle for second place.
Hamilton said after the race: "It wasn't the easiest first corner. Really happy for the team. There wasn't a doubt I could win it, I had the pace, but then I had the problem with the engine and had to back off."
Kimi Raikonnen finished third and was realistic about his car's capabilities after the race:
"Of course third is not exactly what we want but we tried today. We just don't have the speed. We just had to run a bit longer and managed to take the Williams but not Mercedes."
The race began controversially for homegrown Daniil Kvyat, as his car bumped Sebastian Vettel's from behind at turn two before hitting him again at turn three, crashing the Ferrari and it's driver into the wall and out of the race. Kvyat eventually finished back in 15th place, unable to build on a podium finish from the last race in China.
Rosberg leads the drivers' championship on 100 points, with Hamilton (57) and Raikonnen (43) behind him. Mercedes are again dominating this season on 157 points with Ferrari (76), Red Bull Racing (57) and Williams (51) jostling for second place.
The next Formula 1 race is on May 15 in Spain.