'No idiot will break NHL contract for Olympics' - two-time Stanley Cup champ Fetisov to RT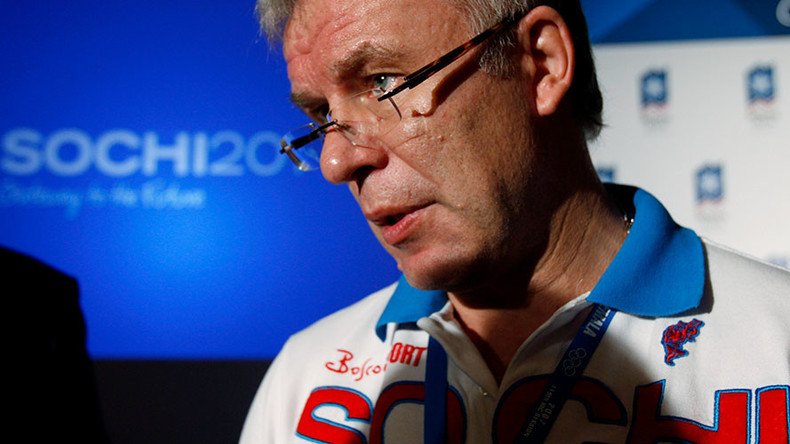 One of the most respected National Hockey League (NHL) players of Russian origin, Viacheslav Fetisov says NHL players will not risk losing their club contracts to play at 2018 Winter Olympic Games.
Former Detroit Red Wings and NHL All-Star Team defenseman Fetisov commented on the NHL's decision, according to which the league will not allow its players to participate in the upcoming Olympic Games in Pyeongchang, South Korea.
The International Ice Hockey Federation (IIHF) head Rene Fasel also recently said, talking to Russian outlet Sport-Express, that his federation "respects and will respect the NHL contracts" and will not back players wanting to compete at the Games despite the ban.
READ MORE: 'We'd back Olympic ice hockey tournament in summer' – NHL
"No idiot will terminate the contract with the NHL club to play the Olympics," said Fetisov to RT.
"For Alexander Ovechkin, the current situation is an unpleasant thing. He will miss his chance to become an Olympic champion. Although in 2022 at the Games in Beijing, Alexander might get another chance," added Fetisov.
Fetisov, a member of the legendary Russian Five of Detroit Red Wings, also stressed that the absence of the NHL players will negatively affect the level of competition at the Olympic tournament.
"Of course, the hockey tournament in South Korea will lose on the entertainment part because of the lack of NHL players. But interrupting of the season for the Olympic Games would cost the league (NHL) a lot of money. I know they were looking to get some sort of compensation from the IOC (International Olympic Committee) and IIHF.
"But Thomas Bach's institution (IOC) does not share with anyone, despite earning huge money, while Rene Fasel does not have funds for insurance of the players. Plus there was a misunderstanding regarding the live broadcast. Although, I think the NHL was not right when they decided to keep the players."
He also said that the upcoming Games will give a chance for the players in the Russian-based Kontinental Hockey League (KHL), which have an Olympic break, to display their best at the iconic hockey competition.
"The guys from the KHL have a great chance to prove themselves. I hope they understand this, and Russia will regain the champion title," concluded Fetisov.
The NHL has officially announced that it will not participate at the 2018 Winter Olympics in April.
The decision centers on NHL fears over player injuries and financial concerns, and means that the league will not take an Olympic break during the 2017-2018 season.
READ MORE: KHL announces schedule for new season including biggest Olympic break in its history
Russian star forward and Washington Capitals captain Ovechkin earlier stated his intention to visit the Games despite the ban from the NHL.
You can share this story on social media: