KHL announces schedule for new season including biggest Olympic break in its history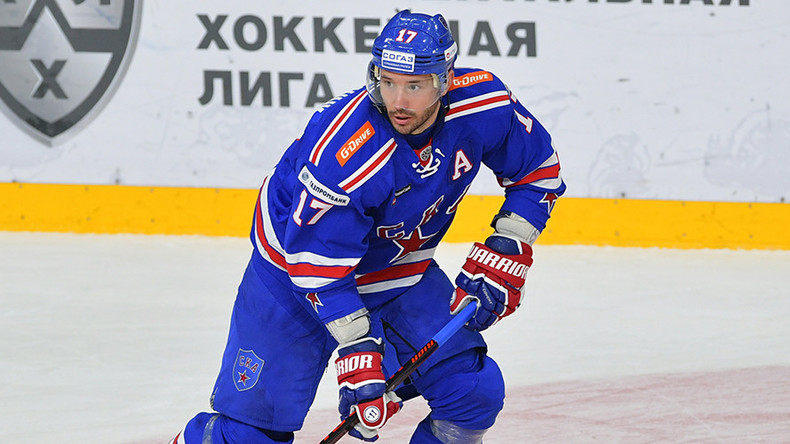 The Kontinental Hockey League on Wednesday has released its schedule for the upcoming 2017/2018 season, which will include a long break for the Olympic Winter Games. The Games are due to take place in Pyeongchang, South Korea from February 9 to 25 next year.
While the National Hockey League (NHL) decided not to take an Olympic break during its upcoming season, thus depriving its players of the ability to play for their national teams, the KHL decided to take a chance and provide athletes who want to take part in the Games with the opportunity.
The Olympic break for the 2017/2018 season will last 33 days, allowing international players to take time to prepare for playing in the national teams, thus becoming the longest time-out in KHL history.
The 2014 break taken for the Sochi Games included 27 days, while 23 days were allotted for the Vancouver Olympics in 2010.
The NHL has officially announced that its players would not be participating in the 2018 Pyeongchang Games back in April.
READ MORE: 'We consider the matter officially closed' – NHL cancels player participation at 2018 Olympics
Some NHL players have vowed to participate in the Games despite the official decision, however. Among the most vocal has been Alex Ovechkin, the Russian captain of the Washington Capitals.
While it's very unlikely that NHL players will abandon their teams to play in the Olympics, it was definitely a factor for some Russian skaters who were considering offers from both the NHL and KHL.
Ilya Kovalchuk, former Atlanta Thrashers and New Jersey Devils player, became a free agent this summer following a four-season stretch with KHL's SKA St. Petersburg.
The 34-year-old Russian reportedly had offers to return to North America, but re-signed with SKA right after the NHL published the calendar for the new season, which did not include an Olympic break.
"One of the main factors (for signing with SKA) was the upcoming Olympic Games," Kovalchuk said on his team's website.
"In 2018, only players who play in European championships and the KHL can compete there," he added.
The Olympic factor was also a key for the likes of Philadelphia Flyers forward Roman Lyubimov, 2012 first-round pick Mikhail Grigorenko, and Tampa Bay Lightning defenseman Nikita Nesterov, who all signed contracts with CSKA Moscow.
You can share this story on social media: