'Suck my balls': F1 driver refuses to apologize for comments ahead of Belgian Grand Prix
Published time: 25 Aug, 2017 16:19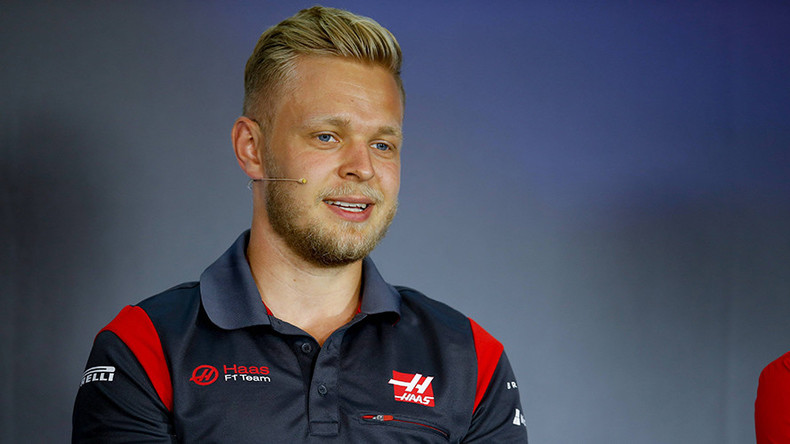 Danish F1 driver Kevin Magnussen has refused to apologize for obscene comments made to fellow driver Nico Hulkenberg following a spat between the two during the Hungarian Grand Prix.
Magnussen squeezed Hulkenberg wide in Hungary last month and was slapped with a five-second penalty. However, German Hulkenberg was still unimpressed after the race and interrupted a live Magnussen interview to call the Dane "the most unsporting driver," to which Magnussen replied "suck my balls."
Now Magnussen has refused to apologize for the retort, claiming that friendship comes second to success.
"I am not here to make friends. I am not here to please anyone. I am here to get results," Magnussen said, the Guardian reported.
"What he says doesn't matter to me. I don't care what he thinks. What matters to me is that I get the most out of myself and my racing.
"I don't have to defend myself to him. I really don't have to. It's a race on track and that's it. I don't care about anything else."
The 24-year-old, who races under the Haas-Ferrari banner, is currently gearing up for the Belgian Grand Prix at Spa this weekend, where the two will meet again on the track.
READ MORE: Mayweather v McGregor: Fight of the century or biggest con in sporting history?
However, Magnussen is seemingly undeterred by the prospect of the meeting, and instead is looking forward to racing again.
"I really like Spa because it's an extremely fast, technical and challenging circuit. Eau Rouge and Pouhon are probably the best sections, but the whole track is just amazing. It's fun driving there," Magnussen said on his Instagram.