'Why is 2nd best fighting number 7?' – Khabib coach on Ferguson-Lee announcement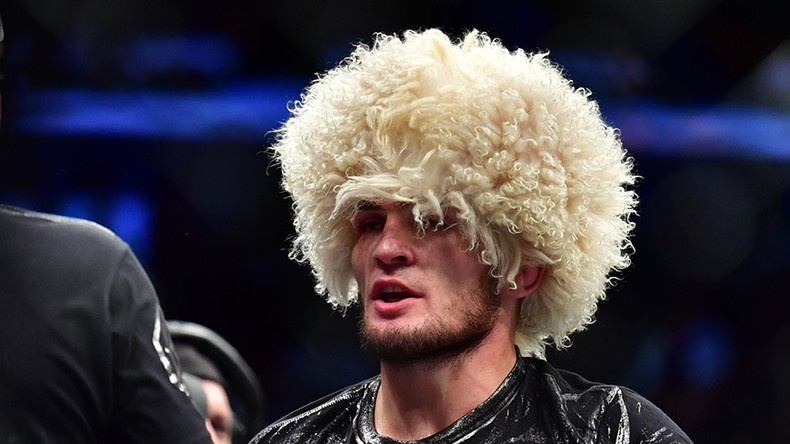 Following the news of a possible UFC fight between number two-ranked lightweight Tony Ferguson and Kevin Lee, which would sideline number one-ranked Khabib Nurmagomedov from a hoped-for bout with Ferguson, the Russian's father and coach spoke out on the issue.
The long-awaited fight between Nurmagomedov and Ferguson is up in the air again, with UFC head Dana White announcing that the latter will fight Lee for the interim lightweight championship belt at UFC 216.
Talking to RT Sport last month, Nurmagomedov revealed that he was aiming to fight Ferguson in November, at UFC 217 in Madison Square Garden, New York City.
"(November 4) is the date I asked UFC for," he said back then.
READ MORE: 'I'm aiming for November 4 to fight Ferguson in NYC' – Khabib Nurmagomedov
"First they offered me a fight on October 7, but I couldn't accept it. I want to prepare well and I don't want to put my body at risk. I don't want to make the same mistake and push my body," he added, referring to his hospitalization after suffering weight cut issues ahead of the scheduled fight with Ferguson in March.
During their social media exchange, Ferguson later hinted that he is interested in the date.
"MSG Sounds Nice To Me. Get Ready For An Ass Whoopin' @TeamKhabib," he tweeted.
The first reaction to White's words from the Russian camp came from Nurmagomedov's father and lifelong coach, Abdulmanap Nurmagomedov.
"This morning we learned that Kevin Lee will fight for the interim belt with Tony Ferguson," he wrote on his social media page in Russian.
"Second number (fights) with number seven, and this is (coming) from Dana White! Why not the number one with the third or the fourth one, fifth or the sixth? That is because that is the way (they) want it and it's interesting, but (it's) very doubtful dear fans from all around the world. Now about the dates October (7) to November 4 (it's) less than a month, it obviously doesn't work (for them). (They) can wait for a half a year but here less than a month (they) can't, amazing but (that's) a fact. We all witnessed how Alvarez with (just) two controversial victories fought for the belt.
"Now let's compare Khabib-Barboza fight, is it possible? (It's) intriguing yes. But the test that we go through no one else does. This makes us stronger and more responsible for you our dear fans. Wherever we would be, in this country or abroad, we never forget about the training for the fight. There are fans who would want to see Khabib three times a year, but I think that two is enough. Once a year is too little, I agree. Time is the best judge of all the things that happen we hope for the Almighty. Sincerely yours, A. Nurmagomedov," concluded the coach.
The two were scheduled to meet as many as three times before, with the first two bouts being cancelled due to injuries to both fighters. Their last bout, scheduled for March 4, had to be called off after the Russian was hospitalized when he felt ill during the weight-cut.