North Korean crisis is on IOC radar, with 2018 Olympics 'on track'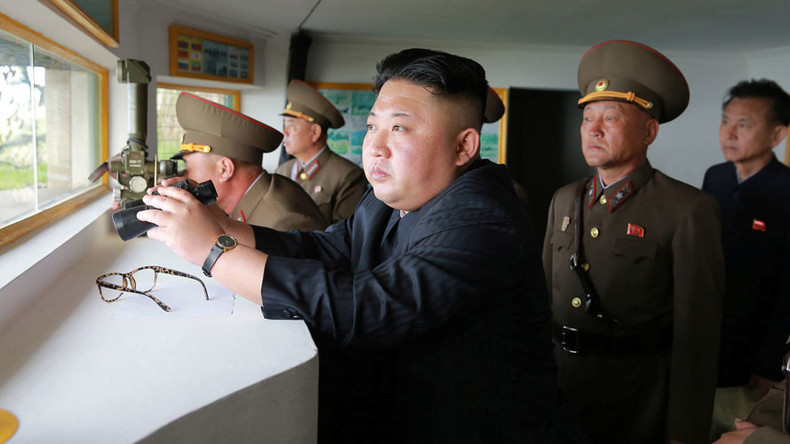 The International Olympic Committee (IOC) says it's "closely monitoring" rising tensions on the Korean Peninsula, with 2018 Winter Olympic Games scheduled to take place in Pyeongchang, South Korea, next February.
"We are monitoring the situation on the Korean Peninsula and the region very closely," an IOC spokesperson said, Reuters reported on Thursday.
"The IOC is keeping itself informed about the developments. We continue working with the organizing committee on the preparations of these Games, which continue to be on track."
The statement comes amid the rising tensions between North Korea and United States.
On Tuesday, American President Donald Trump stated that any "threats" coming from North Korea to the US "will be met with fire and fury like the world has never seen."
The North Korean leadership has frequently touted its ability to strike the mainland US and its overseas territory of Guam, as well as its allies in the region, South Korea and Japan.
The current situation has pushed the IOC to allay any fears that next year's Games in Pyeongchang, which lies about 40 miles (65km) from the demilitarized zone between North and South Korea, will be affected.
READ MORE: 'Missiles to fly over Japan & land near Guam': N. Korea's strike plan vs US to be ready in 'days'
South Korean President Moon Jae-in sought to gain confirmation of the North's involvement in the games in June, when he proposed a unified team.
That was rejected by a North Korean sports official as unrealistic, however, and tensions have since worsened with missile tests by Pyongyang at the end of July.
The Games are scheduled to take place from February 9 to 25.
You can share this story on social media: