'We can pay you in gingerbread': Russian club offers Ronaldo transfer option amid tax scandal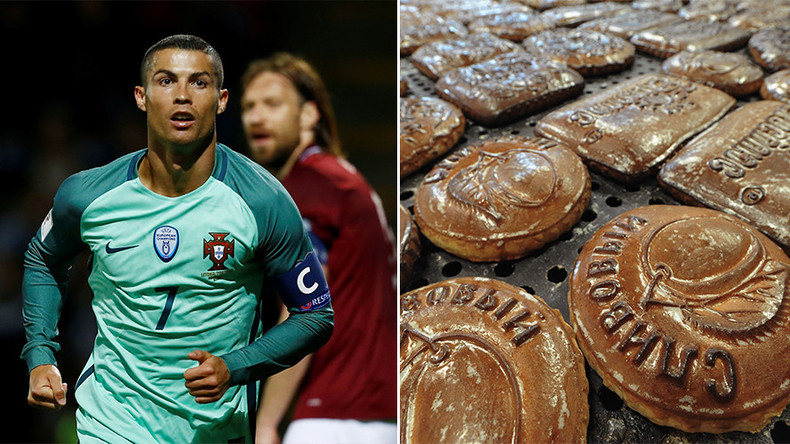 Russian football club Arsenal Tula has offered Real Madrid megastar Ronaldo a route away from the Spanish giants after reports emerged the striker was set on leaving following a tax scandal.
Arsenal tweeted that, while they might not be able to offer the Real No. 7 the riches he gets from his current contract, they could provide plenty of "tea from a samovar" and "delicious gingerbread."
Tula is located 180km south of Moscow, and is famed for its delicious 'pryaniki' (gingerbread) and samovars (traditional Russian tea urns).
Its football team is in the Russian Premier League, and plays at the 20,000-seater 'Arsenal' stadium - a far cry from Real Madrid's vast 80,000-seater Bernabeu area. The team finished a lowly 14th place out of 16 in the league last season, narrowly avoiding relegation.
Ronaldo has reportedly made an "irreversible decision" to leave the Madrid giants after eight years at the club, after it emerged the Spanish authorities were investigating him over tax fraud allegations, according to reports in Portuguese media.
READ MORE: Ronaldo makes 'irreversible decision' to leave Real Madrid due to tax charges – reports
Portuguese sports publication A Bola said that the four-time Ballon d'Or winner "does not want to continue in Spain and therefore will look to leave the Spanish championship next month.
"Ronaldo's decision is taken and the player wants to leave Spain shortly after the short holiday following the Confederations Cup," the report continues.
"This is because [Ronaldo] is deeply disillusioned with the whole situation raised in the country by the tax authorities and is considered, according to the same sources, [a] 'victim of persecution'."
Spanish prosecutors are reportedly accusing the football icon of defrauding the state of €15 million (US$16.7 million) between 2011 and 2014.
The tax authorities have asked prosecutors to press charges against Ronaldo for tax fraud and are reportedly seeking a five-year jail sentence.
Ronaldo is unlikely to serve any jail time, though, and instead faces a fine - as was the case with Lionel Messi, who earlier this year was convicted of tax fraud .
Ronaldo is currently in Kazan, Russia, preparing to captain his country at the Confederations Cup, taking place between June 17 and July 2 in four Russian cities.
Who knows, he may just take the time to check out Tula in person and sample the pryaniki ahead of a potential transfer move…