Ronaldo makes 'irreversible decision' to leave Real Madrid due to tax charges – reports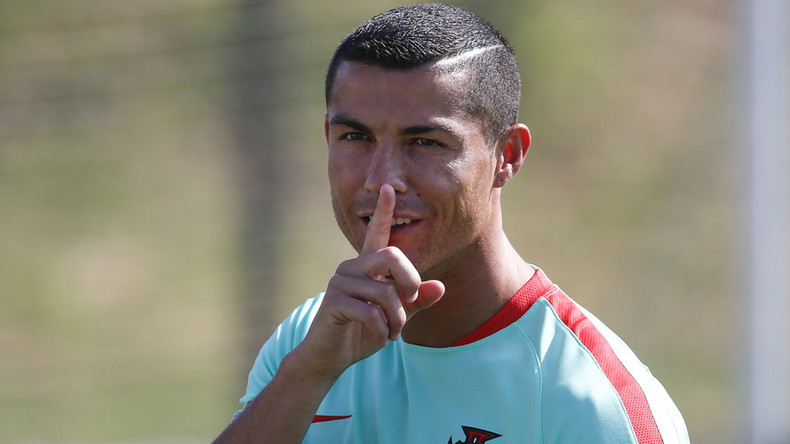 Cristiano Ronaldo has made the "irreversible decision" to leave Real Madrid due to his treatment by Spanish authorities over tax fraud allegations, according to reports in Portuguese media.
Portuguese sports publication A Bola reported that four-time Ballon d'Or winner Ronaldo "does not want to continue in Spain and therefore will look to leave the Spanish championship next month.
"Ronaldo's decision is taken and the player wants to leave Spain shortly after the short holiday following the Confederations Cup," the report continues.
"This is because [Ronaldo] is deeply disillusioned with the whole situation raised in the country by the tax authorities and is considered, according to the same sources, [a] 'victim of persecution'."
Portugal captain, record appearance maker and top scorer Ronaldo is facing tax evasion charges, with Spanish prosecutors accusing the football icon of defrauding the state of €15 million (US$16.7 million) between 2011 and 2014.
READ MORE: Cristiano Ronaldo faces Spanish tax investigation over Virgin Islands cash stash
Spain's tax authorities have asked prosecutors to press charges against Ronaldo for tax fraud and are reportedly seeking a five-year jail sentence.
However, Ronaldo is unlikely to serve any jail time and instead faces a hefty fine, as was the case with rival Lionel Messi, who was convicted of tax fraud earlier this year.
If the winger is to leave Madrid, it will end a spell at the Santiago Bernabeu in which he has won three UEFA Champions League titles with the Spanish giants – the latest of which came earlier this month against Juventus in Cardiff – and two La Liga championships.
Speculation has already circulated that the winger may rejoin English Premier League side Manchester United, with whom he also won the Champions League, scoring and missing a spot kick in the penalty shootout in the 2008 final versus Chelsea in Moscow.
Ronaldo made a return to Russia on Wednesday, where he is currently in Kazan with the Portugal national team ahead of their 2017 FIFA Confederations Cup opener against Mexico at Kazan Arena on Sunday.
He was greeted in the city in the Russian Republic of Tatarstan by a three-story-high winking mural of himself which had been painted on a building adjacent from this hotel room by local artists.
Ronaldo and Portugal also play hosts Russia on Wednesday, June 21, before rounding off their group stage matches against New Zealand back in Kazan on Saturday, June 24. It will be the first time Portugal have taken part in the competition.