'You - get prepared': Kovalev points grave warning to Ward, walks out of press conference (VIDEO)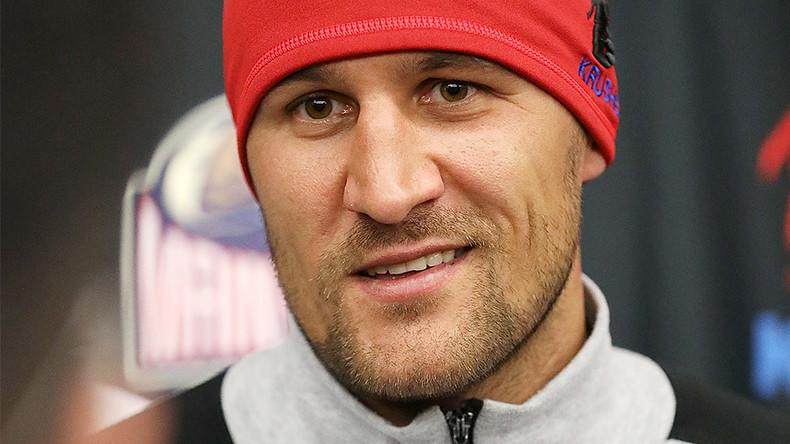 Russian boxer Sergey Kovalev issued a grave warning to opponent Andre Ward at the final press conference ahead of their unified world light heavyweight title rematch in Las Vegas on Saturday.
Kovalev faces American Ward in a return of their November 2016 showdown for the WBA, IBF and WBO titles, which former super-middleweight champ Ward took from Kovalev in a hotly-disputed unanimous decision.
The heavy-handed Kovalev, who has 26 knockouts from his 30 wins and goes by the apt nickname 'Krusher', took to the mic at the press conference and began to thank his team and those responsible for arranging the fight.
Sergey Kovalev points at Andre Ward and walks off the stage at the pre-fight press conference at the Mandalay Bay Events Center. pic.twitter.com/JT5M48e6zr

— Arash Markazi (@ArashMarkazi) June 15, 2017
"What do you wanna hear from me? I already said enough. And I will prove it June 17 in the ring," Kovalev announced, before pausing and then turning towards Ward, seated to his right.
"And you – get prepared," said Kovalev, pointing his finger at the California native before thanking those in attendance and walking off.
A visibly-agitated Ward hurried to switch on his microphone and fire a response back at Kovalev, who was already making his way from the stage.
READ MORE: 'No Excuses': Sergey Kovalev v Andre Ward rematch confirmed
"Turn my mic on. He ain't gonna do nothing. Don't point your finger at me, bro," Ward said, before following up by sarcastically stating that Kovalev had made a "classy move."
Ward became the first and only man to beat 2014 Ring magazine Fighter of the Year Kovalev after their last fight, which improved his record to his undefeated 31-fight record since turning professional in 2004.